CES2017 has opened in the expectation. Smart TVs have still become a category of concern. Whether they are foreign or Chinese legions of the military, they all gather together to create new products, push new technologies, and show the future to the global industry. One year's color TV market development direction. The competition between TV display OLED and QLED technology has become more apparent.

OLED camp continues to grow, with new vendors joining

In addition to LG's consistent leadership of LG and Skyworth, Sony and Panasonic were welcomed at CES2017. Next, let's take a look at the growth of the OLED camp and see what black technology products are starting for each company in 2017.

Skyworth S9D showcases AR style double-sided OLED debut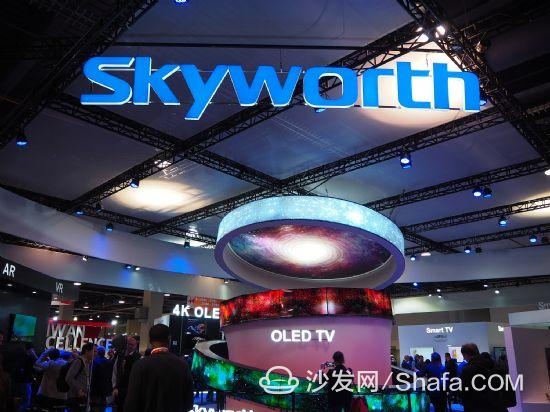 Skyworth chose to display the OLED product camp in the most conspicuous location of the exhibition hall. AR OLED TV S9D and 4-color 4K OLED TV S9-I are the core, and G6, G7 and S9300 are the main lines to form a super OLED team. At this exhibition, For the first time brought a double-sided OLED TV, full of black technology, all-round no dead ends.

LG Signature Adds Flagship to High End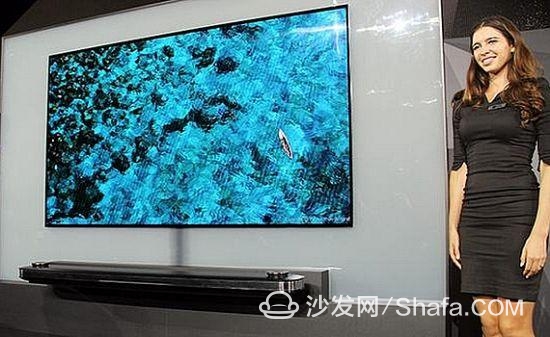 LG betting OLED for many years, 2017's OLED TV includes the W7, G7, E7, C7 and B7 five series, of which B7 and C7 series has a stunning ultra-thin design, E7 and G7 series with glass design, W7 series belonging to LG SIGNATURE high-end home appliance camp is the newest LG TV new product this year.

The thickness of the W7 series OLED TV is only 2.57mm, keeping the same level as the G6 released last year. However, the W7 adopts a new split design and does not require a base. The 2.57mm OLED panel can be directly attached to the wall. The "host" is an all-in-one sound bar that supports Dolby Atmos' sound effects. There is only a single hidden connection between the screen and the screen. There are 4 HDMI, 3 USB, and optical audio interfaces.

Sony eventually chooses OLED station team and pushes the first OLED TV XBR-A1E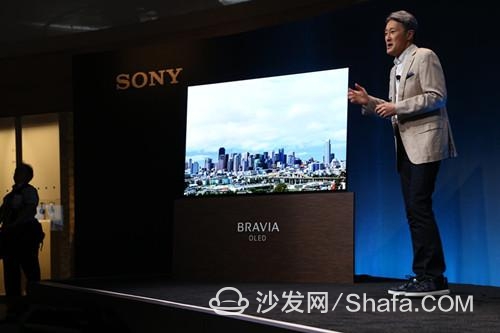 Before CES 2017, Sony's rumors of the first OLED TVs to be released came to the fore, and they also lived up to expectations. Sony eventually announced its participation in the OLED camp at CES 2017 and announced the launch of the first XBR-A1E Bravia 4K OLED TV as the 2017 flagship TV series.

Sony officials said that the use of OLED panels will enable TVs to present "unprecedented levels of black, rich and realistic colors, high dynamic contrast ratios, sharper images and wider viewing angles", as well as the built-in Dolby Vision HDR. Equipped with the latest 4K HDR image processing chip X1 Extreme, the biggest highlight is the use of Acoustic Surface technology (planar sound field technology) that allows the screen itself to directly emit sound.

Panasonic welcomes second-generation OLED TV EZ1000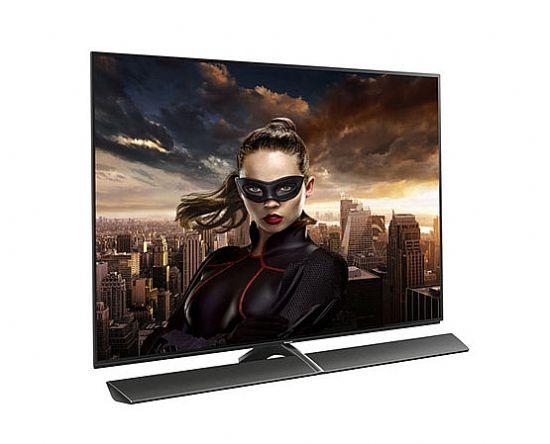 As early as 2013, Panasonic released a prototype of an OLED TV. However, after the process was suspended, the first OLED TV CZ950 was released at IFA2015, and the second generation OLED TV EZ1000 was just launched at CES 2017. After twists and turns, Panasonic is returning to OLED.

The EZ1000 adopts LGD OLED panel. Its strength lies in that it can output about two times the peak brightness of conventional OLED TVs, improving the shortness of brightness of OLED TVs, and it can also provide a more comprehensive DCI-P3 color space. Richer details can be obtained in dark scenes with the HCX2 image processor.

QLED camp suddenly rises, full of OLEDs

In addition to Samsung, TCL is the absolute supporter of QLED TV, the biggest news of this CES is Hisense announced a clear entry into QLED. Let's look at the QLED product camp, which is not inferior to OLED.

TCL XESS's new flagship X2, X3 stunning debut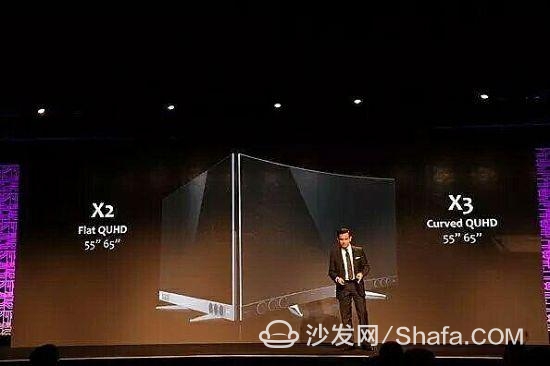 At the time of CES, the "This is SMART TV" global press conference was held in Las Vegas. High-end sub-brands Xesse X2 and X3 Ximei TV's new flagships were launched. Both new models are equipped with the latest ultra-thin and frameless technology to achieve ultra-thin quantum dot TV designs with a surface of 6.9 mm and a flat surface of 7.9 mm. It is reported that TCL will also exhibit two global leading concept products at the CES show, namely the 3.9mm thin quantum dot curved TV and the world's first LED package quantum dot technology products, causing the audience attention.

Samsung's new QLED flagship

Samsung released a new QLED series Q8C, Q9F and Q7 at CES 2017. QLED TV uses a new type of metal quantum dot material that not only accurately represents the DCI-P3 color space, but also is the world's first TV with 100% color reproduction, and still exhibits sufficient performance at a peak luminance of 1,500 to 2,000 nits. detail.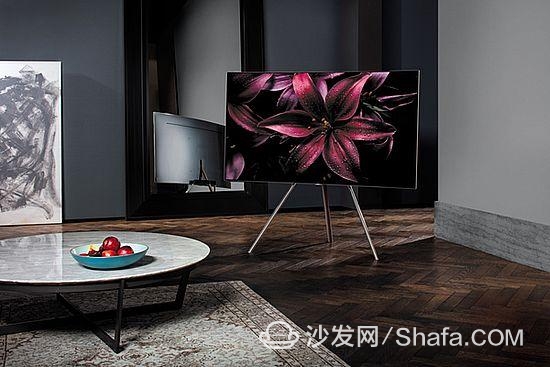 The new QLED TV also brings a series of novel designs. The external device can be connected to the TV through a transparent "invisible connection" cable. The seamless wall mount allows the TV to be completely flush with the wall, and also provides a new The design of the pedestal bracket includes a studio stand like an easel and a Gravity Stand that supports TV steering.

LG Super UHD TV

In addition to the latest OLED products from LG, at the CES show, LG also introduced a new Super UHD series TV equipped with Nano Cell technology, which originated from quantum dot technology, including the SJ9500, SJ8500 and SJ8000 series models.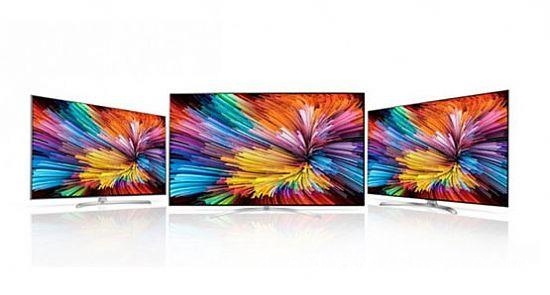 Nano Cell technology not only ensures that the same color can be seen at a wider angle, but also absorbs extra wavelengths of light, which means that it can prevent adjacent colors from blooming and make the color display more accurate. Not easy to fade. In addition, LG Super UHD TV also supports a series of HDR technologies such as Dolby Vision, HDR10, and HLG. In addition, Technicolor's advanced HDR technology will be added later.

Hisense Announces Entering QLED Without Product Release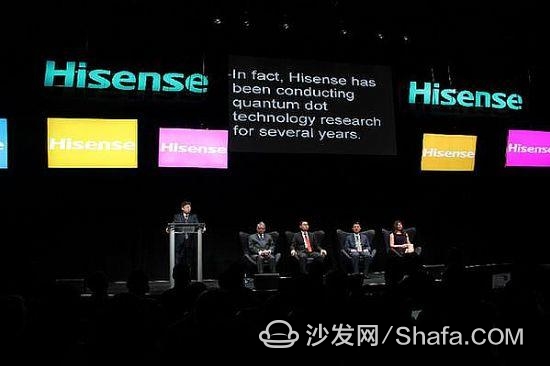 Hisense Group released a new 4K dual-color laser television before the CES 2017 exhibition, and officially announced the technology and product line, announced QLED team. Although this time did not bring the latest QLED products, but said that a new generation of quantum dot display products will be officially listed in 2019.

Laser TV is also gratifying

Hisense announced the new bi-color 4K laser television at CES 2017. It added a red laser module based on the blue laser module, which made the projected red and green display more vivid and the brightness increased to 360 nits. LCD TV brightness standards, while 110% NTSC color gamut far beyond the 72% NTSC color gamut of ordinary LCD TVs, from the progress of these two indicators can be seen Hisense laser TV's determination to catch up with high-end LCD TVs.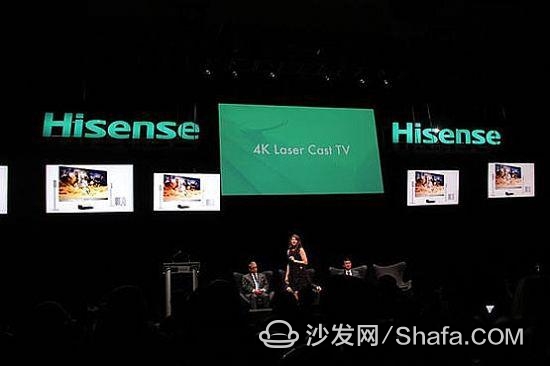 At the same time, nut-laser television also made a debut, and the Nut Laser TV S1 PRO became a highlight of the show, attracting a large number of industry participants to stop. At the same time, nuts revealed that 2017 will also introduce new two-color laser television products, the main push industry technology innovation.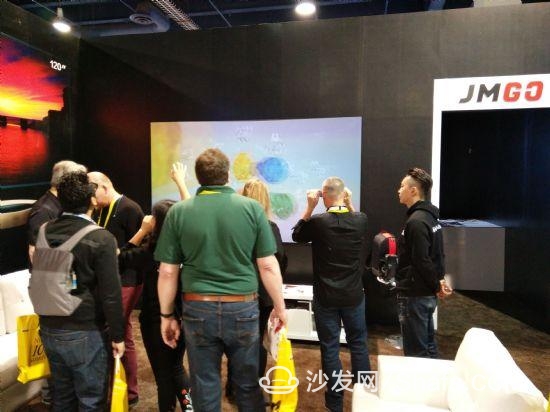 It can be seen that, at this CES, the display technology team has been quite clear, OLED, QLED strengths are not to be underestimated, large-screen laser is leading the large-scale stage of the coquettish, the next period of time, I believe smart TV mainstream size display technology The debate will focus on OLEDs and QLEDs, and it is more likely that these two technologies will coexist, bringing OLED, QLED, and large-screen lasers to a tripartite pattern.

Smart TV/box information can focus on smart TV information network sofa butler (http://), China's influential TV box and smart TV website, providing information, communication, TV boxes, smart TVs, smart TV software, etc. Answering questions.

This Automation curtain is specially designed for automation industry. SDKELI LSC2 light curtain is designed for automation field, with small size, compact structure and strong anti-interference ability, and the product meets IEC 61496-2 standards. The automatic light curtain is with reliable quality and very competitive price. It has been used in many factories and has replaced curtains from Sick, Omron, Banner, Keyence, etc.

Automatic Light Curtain,Laser Light Curtain,Automation Light Beam Sensor,Automatic Infrared Beam Sensor,Infrared Beam Curttain Sensor,Infrared Beam Sensor

Jining KeLi Photoelectronic Industrial Co.,Ltd , https://www.sdkelien.com