If CES2016 is a year of automakers' big concept cars and cutting-edge technology, then 2017 CES will undoubtedly become a year for auto industry and technology companies to show their auto driving ambitions.

Research on autonomous driving has been around for a long time, but in 2016 it is definitely a year of autonomous driving in the technology circle and the automotive industry: Google's autopilot division is independent, Intel, Mobileye and Baomad are strategically partnered, and NVIDIA launches A new generation of autopilot computing platforms, Qualcomm's acquisition of NXP, Uber, Ford, GM, Lexus, Toyota, Audi, BMW and other companies' autopilot test cars have been on the road test...

In such a situation where new autopilot news is coming almost every month, major technology companies and automakers are eagerly awaiting the official presentation of their research and development results to the world at CES2017. According to CES2017 official website information and public reports, Zhizhi has compiled a summary of the companies that will display self-driving cars and electric cars at CES2017.

Autopilot: CES Auto Show

Google - the first exhibition of commercial self-driving cars

After recruiting Stanford professor Sebastian Tron, Google opened a precedent for technology companies to engage in autonomous driving research in 2007. After nearly 10 years of research and development, Google's autonomous driving program just came from this month. The Google X division became independent and established a new company, WAYMO.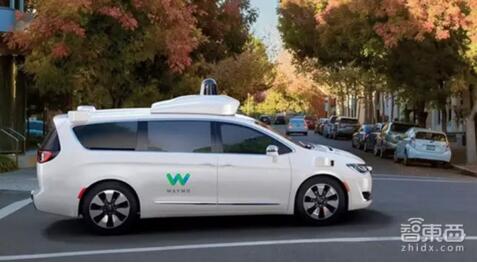 In fact, as early as May of this year, Google's automatic driving department and the FCA Group (Fiat Chrysler) reached a cooperation intention, the two sides will jointly carry out research and development of self-driving cars, and plans to convert 100 Chrysler Pacific into autonomous vehicles.

Recently, WAYMO released an auto-driving car official map based on Chrysler Pacific. From the official map, the self-driving Pacific still carries an iconic 360-degree laser radar, but these Chrysler Pacific are clearly close to mass production and business compared to the cute and slightly funny prototypes that Google designed before. The look of the application. According to foreign media reports, Pacific jointly developed by WAYMO and Chrysler is expected to officially appear at the CES2017 Chrysler booth.

Baidu - walking on two legs

In the field of autonomous driving, there is a gradual development path from the gradual transition from ADAS to fully automatic driving and a leap-forward development path for direct development of fully automated driving technology.

As the second search engine company engaged in the research of autonomous driving technology, Baidu decided to use two paths to achieve automatic driving technology. In December 2015, it officially established the Autopilot Division and, together with BMW, launched an autopilot test vehicle for road test in Beijing, but Baidu subsequently terminated cooperation with BMW in autopilot and signed for it. Chery, Beiqi and other domestic car companies.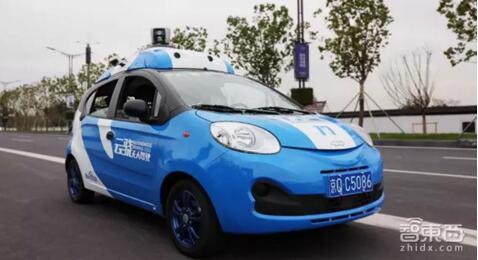 At the same time, Baidu also transformed its map and car networking division into the L3 business unit at this year's Baidu World Congress – as the name suggests, the division will focus on developing autopilot technology capable of NHTSA Level 3.

At CES2017, Baidu Autopilot and L3 will be exhibiting at the same time. Its autopilot division may pull out the autopilot prototype tested by Baidu in California for display, while the L3 division is also expected to launch and other Auto-driving prototype jointly developed by the car company.

BMW - to seize the next 100 years

From the introduction of the HUD head-up display to the new 7-series equipped with an empty gesture interaction system and the launch of the VISION NEXT100 concept car, BMW has always been keen to move new technology to the car.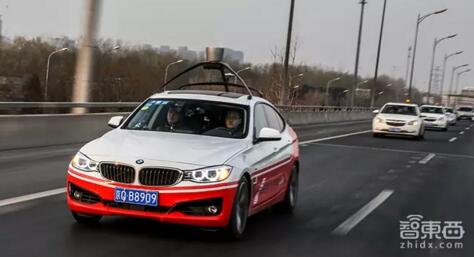 In terms of autonomous driving, BMW previously launched a self-driving test prototype based on the 328GT with Baidu, and conducted road tests on Beijing's Jingxin Expressway and North Fourth Ring Road. Later, in August of this year, he joined hands with Intel and Mobileye, announcing that mass production of self-driving cars will be realized around 2020, and a standard platform for autonomous vehicles will be introduced. Then, BMW invested 500 million euros in its venture capital iVenture, and plans to move its venture capital headquarters to Silicon Valley to invest in smart car-related startups such as autonomous driving.

BMW has released its own CES2017 participation plan in the previous paragraph. It is expected to exhibit a new generation of autonomous driving prototypes and concept cars, and will also showcase a concept cockpit platform equipped with HoloAcTIve Touch.

Delphi - making autopilot technology an accessory

Delphi is a major supplier of electronic components in the automotive industry. The company has many innovations in the field of automotive electronic systems. In 1959, the first cruise control system was introduced. In 1993, the first collision warning system was introduced. The first to launch a radar-based intelligent cruise system, the first in 2010 to introduce an active safety system combined with pedestrian detection and automatic braking, in 2016 launched a radar-camera fusion road monitoring system RaCam radar camera...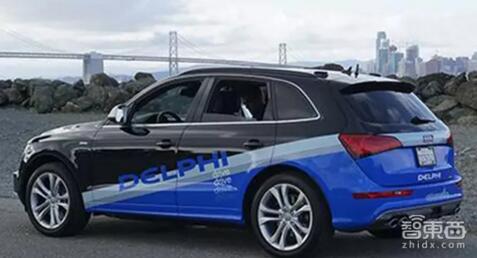 Right now, the supplier, teamed up with Mobileye and Intel, is preparing to sell autopilot technology to automakers. According to Delphi's published data, the system will include both hardware and software.

Including the camera from Mobileye, the del sensor kit with radar, lidar, radar camera, and Mobileye's REM real-time map and vehicle positioning system and Delphi's OttomaTIka autopilot algorithm. Delphi has already demonstrated an autonomous SQ5-based autonomous driving prototype at CES2016. After more than a year of research and development, this SQ5 has also undergone a lot of upgrades and improvements, which will be displayed at CES2017.



Solar System Batteries,60Ah Ni-Fe Battery,24V Nickel Iron Battery Bank 60Ah,Ni-Fe Battery 10~80Ah

Henan Xintaihang Power Source Co.,Ltd , https://www.taihangbattery.com