The lighting renovation of Mengyuan Fengqing Street and Islamic Style Street in Hohhot, Inner Mongolia is one of the two key cities in the city. The total length of Mengyuan Fengqing Street is 4,300 meters. The Mongolian culture and the roof architecture of the Yuan Dynasty reflect the rich national characteristics. The Islamic style street starts from the north gate of the old city, the west end of the Zhongshan Road to the east, and the Xinhua Street to the north. 1,150 meters, is an important traffic artery that runs through the north and south of Hohhot. There are many ethnic groups living here, and the ethnic style buildings are concentrated and the business is prosperous.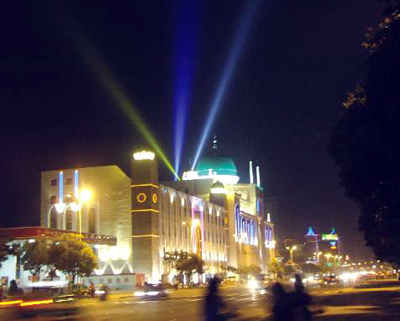 As the key block of urban landscape reconstruction in Hohhot, the reconstruction of the Islamic-Mongolian cultural street lighting night scene with the two large blocks of the channel of the Hui and the Mongolian ethnic groups, the channel of the South and the North of the channel, is a large and complex project. Lighting renovation project.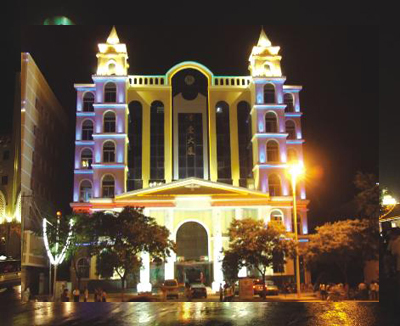 Two different neighborhoods, two different nationalities, two different cultures. The renovation project of the Islamic Style Street has an Islamic style roof of 27 buildings, an façade of 26 buildings, a green area of ​​1582 square meters, and a characteristic blocking wall of a number of intersections. It is necessary to show Islamic Hui culture; The renovation project of Mengyuan Fengqing Street has 74 building roofs, countless façades, green spaces, embossed walls, etc. The cultural expressions are quite different from those of the Islamic Huis in the South Road. The overall project includes a wide range of lighting design, such as building facade lighting, square night lighting, etc., need to reproduce architectural details, and appropriately create a human landscape. The overall function is also commercial street lighting. According to the function, nature and category of the commercial street, it is necessary to take into account roads, stores, advertisements, signs, municipal green spaces, trees and sculptures, and plan to form a unified and harmonious lighting.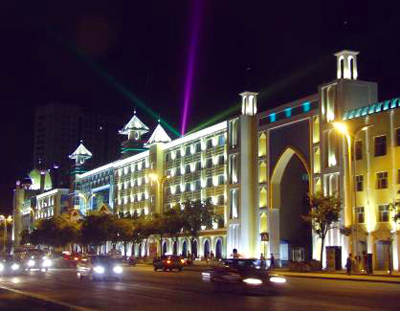 How to make the two different styles of the channel South-North Road show their own characteristics in the night scene, making the daytime dull space colorful at night, comprehensively reflecting Hohhot's inclusive and diverse urban characteristics, is the focus of the design and design team.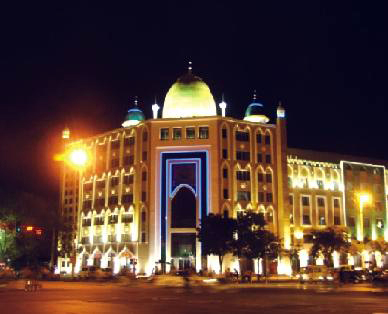 From a macro perspective, the visual effect of urban night lighting is based on its overall coordination and rationality, while the overall coordination is reasonable or not, the key is to highlight whether the city's spiritual connotation and personality characteristics. The planning, design and construction of urban lighting night scenes must be closely combined with the urban characteristics to create a beautiful and harmonious night scene with urban characteristics, to create an unforgettable visual business card for the city and enhance the city's attractiveness.

Edit: Cedar

FGI`s FGSVG series Static Synchronous Compensator (STATCOM) can enhance power transmission capacity, reduce power loss, compensate reactive power, control harmonics, suppress flicker, stabilize grid voltage, balance three-phase system, change system damping characteristics and improve system stability. FGI`s STATCOM series products can be widely used in petrochemical, power systems, metallurgy, electrified railways, urban construction and other industries.







Static Synchronous Compensator

Static Synchronous Compensator,Abb Static Var Compensator,Static Series Compensator,Static Series Compensator,Statcom Project,Statcom ABB

FGI SCIENCE AND TECHNOLOGY CO., LTD , https://www.fgi-tech.com