At the 12th Shenzhen High-Tech Fair this year, as the main application result of the energy-saving and environmental protection industry, LED lighting has become the focus of many parties.

Yesterday (November 17), the reporter learned from many exhibitors that the LED lighting that has been hard to promote for many years has gradually been accepted by the market and has shown rapid growth this year. However, due to the high price, the popularity of LED lighting may still take time.

LED lights ushered in the industry "spring"

At the high-tech fair, many LED lighting manufacturers including BYD, Dongguan Qinshang Optoelectronics and Shenzhen Xuguang Lighting participated in the exhibition and launched their own LED lighting products.

"This year, the LED lighting market has achieved a doubling of growth." Zhou Shengli, vice president of Dongguan Qinshang Optoelectronics Research Institute, told reporters.

Coincidentally, Liu Guangyong of Shenzhen Xuguang Lighting Co., Ltd. also said that the LED lighting market has been gradually opened since last year due to the national "energy saving and emission reduction" policy. The company can now produce about 150,000 LED bulbs per year.

In fact, since the start of the semiconductor lighting project in 2003, China's LED industry and technology have made significant progress, initially forming a relatively complete R & D and industrial system from upstream materials, midstream chip preparation, downstream device packaging and integration applications. According to public information, at the end of 2009, there were more than 3,000 LED companies in China, including more than 40 upstream and chip manufacturers, about 1,000 mid-stream packaging companies, and 2,000 downstream application products. In 2009, the output of LED lighting increased from 94 billion in 2008 to 106.5 billion, and the industrial scale increased to 82.7 billion yuan, an increase of nearly 20%.

For the reasons for the rapid growth of the LED lighting market in recent years, Zhou Shengli said that this is due to the decline in product prices brought about by the country's industrial policies and technological breakthroughs. Liu Weiguo, marketing manager of Shenzhen Jufei Optoelectronics Co., Ltd. also said that the main reason for the growth of indoor LED lighting this year is that the price has dropped from 200 yuan per year to 160-170 yuan, which greatly promoted the LED lights. Marketing.

Market share still needs to be improved

Although LED lighting has shown rapid growth in China this year, it is still difficult to be accepted by the market as a mainstream fixture due to the high price. At present, the entire LED lighting only accounts for a small number of markets. Under the protection of national energy conservation and emission reduction policies, most of them are used in street lighting and landscape lighting projects.

"From the current situation, no company has a market share of more than 2%, and the entire LED industry accounts for less than 10% of China's lighting market." Liu Weiguo said.

The reality is that LED indoor lighting is still only used in large factories and supermarkets, and has not really entered thousands of households, which has greatly affected the promotion and development of the LED market. In this regard, Zhou Shengli believes that on the one hand, the price is still too high, which leads to the inability of the people to bear it. On the other hand, the blind industry expansion of "one rush" leads to uneven quality of the whole industry, which affects the LED lighting. The image of the consumer's mind. According to reports, as many companies have taken a fancy to the development of LED lighting, "Qian Jing", they have poured into the field, and disorderly competition has further aggravated the chaos of the industry.

In addition, the development of the LED market is also limited by its own technology. "LED cooling technology is not good enough, which will lead to shortened power supply life. At present, most LED power supplies have a long service life of up to 10,000 hours." Liu Weiguo said that LED technology should be further improved to better adapt market. In addition, the government should further increase the promotion of LED lighting, so that in the next few years, LED lights will occupy the main body of the market.

It is undeniable that the popularity of LED lighting will remain a long time before the above problems are solved.

Electrical Wire is used to bear mechanical loads or electricity and telecommunications signals. Usually the insulation adopts XLPE/PVC. The conductor can be made of copper or aluminum. The basic structure of electrical wire is conductor cladded by insulation. For shielding installation wires, there is an additive shielded layer. In terms of shape, this wire can be classified into flat wire, round wire & flexible wire. The wire can be flame retarded, fire resistant, zero halogen & low smoke according to different needs. the wire has a large electricity transmission capacity and decent mechanical strength. It presents super performance when acted by mechanical force. This wire finds its application in household appliaces, power transmission and distribution lines, instruments, lighting & other electrical equipment.

Standard: GB Jacket: PVC

Conductor: copper/aluminum Cores: single core or multicores

Insulation: XLPE/PVC Conductor Type: solid/stranded

Advantages:
High Insulation
Resistance to breakage
Large tensile strength
Good moving performance
Good softness
Excellent elasticity and stickiness
Resistance to skin effect
Long life span
Corrosion & abrasion resistant
Decent mechanical strength
Chemical & acid resistance
Excellent elasticity and stickiness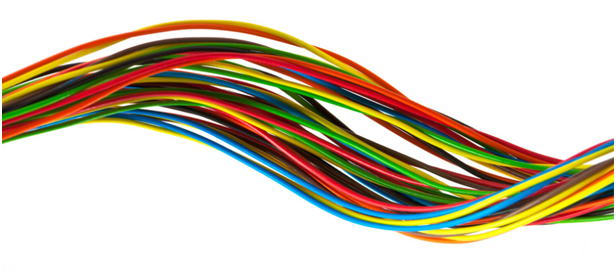 Application:
Household appliances
Control and power circuits
High rising buildings
Fire alarm systems
Instruments
Electrical equipment
Underground tunnels
Power transmission and distribution lines
And many more...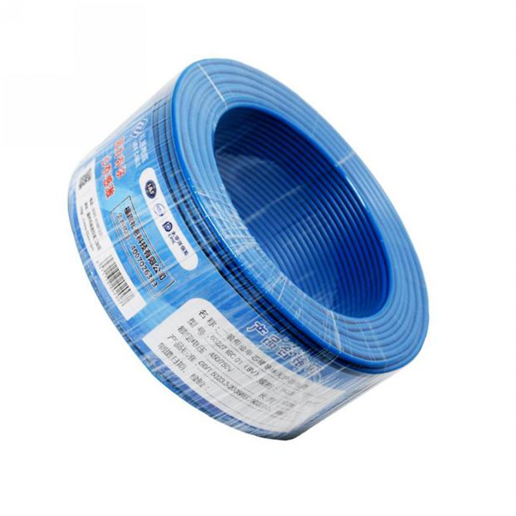 Welcome to visit our factory to learn more about us. If you have any questions, please feel free to contact us.

Electrical Wire

Electrical Wire,Electric Copper Wire,Electric Cable Wire,Gauge Electrical Wire

Fujian Lien Technology Co.,Ltd , http://www.liencable.com