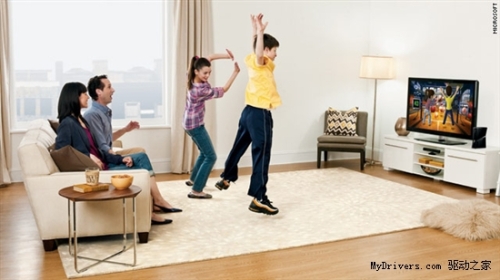 According to informed sources, Microsoft's next-generation Kinect somatosensory peripherals can accurately read the player's lip language. Kinect 2 will be released with the next generation of Xbox consoles to provide players with better motion and voice recognition.

One developer stated that Kinect 2 is very powerful. It can even allow the game to use lip language to detect player's feelings of anger and identify which direction the player's face is facing.

The next-generation Kinect is more accurate, it uses a way to exchange data directly with main memory and processors, so it can deliver higher resolution and more accurate information to the Xbox.

For Kinect, Microsoft has increased its development efforts in various fields. In addition to the announcement of a commercial version of the Kinect for Windows SDK software development kit for enterprises next year, Microsoft will also release dedicated Kinect hardware for PCs next year. Another source said that Microsoft is currently negotiating with Sony, Vizio and other manufacturers to develop Kinect somatosensory controllers for TVs such as Sony TV, and bring Kinect technology to the living room.