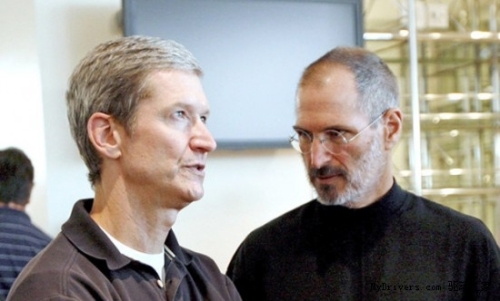 On the afternoon of August 24, United States local time, early in the morning of Beijing time, the Apple board announced that company founder Steve Jobs has resigned as CEO (CEO). The board of directors has named the company's former COO (Chief Operating Officer) Tim Cook as the new CEO. At the same time, Jobs has been elected chairman of the company and Tim Cook will join the board of directors. This decision has taken effect immediately.

Jobs submitted his resignation earlier today and strongly recommended that the board of directors implement the original succession plan and appoint Tim Cook as CEO. Tim Cook, 50, who joined Apple in 1997 after returning, was long considered to be the most likely successor to Jobs after retirement. During Steve Jobs's two sick breaks in the past seven years, he was responsible for the daily operations of Apple.

The Apple board's summary of Tim Cook's previous work was: As a COO, Cook used to be responsible for the company's global sales and operations, including Apple's end-to-end management of supply chains, sales activities, and service support in all national markets. He also led the Apple Mac division and played a key role in the continued development of strategic vendor and supplier relationships, ensuring that Apple can respond flexibly to increasingly demanding markets.

For Jobs's resignation, Apple's director, Genentech chairman Art Levinson, said on behalf of the board: Jobs with his unique vision and leadership to save Apple, and guide him to become the world's most innovative and most valuable technology companies. Steve Jobs's contribution to Apple's success can not be measured, he attracted and inspired Apple's creative staff and world-class management team. In the new chairman role, he will continue to serve Apple with his unique vision, creativity and inspiration.

For the new CEO, Art Levinson made the assessment: The board fully believes that Tim is the best candidate for the next CEO. In his thirteen years of service to Apple, he has performed outstandingly and has demonstrated excellent talent and accurate judgment in all his work.