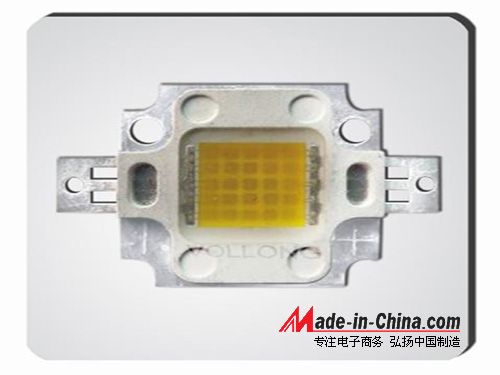 Earlier this year, the State Council issued the "Circular of the State Council on Printing and Distributing Certain Policies to Further Encourage the Development of the Software Industry and the Integrated Circuit Industry," clearly stating that the seven aspects of the taxation, investment and financing, research and development, import and export, human resources, intellectual property, and the market Industrial policy support. On the 10th of this month, at the "Topo 2012 ICT Industry Climate Forecasting Seminar" held by Jiang Shoulei, Secretary-General of the Shanghai Integrated Circuit Industry Association, said that the "Twelfth Five-Year Plan" will stimulate the development of the IC industry and will be China in the next few years. The great development period of the integrated circuit industry.

According to market research firm iSuppli, China's IC market accounts for about one-third of the world's total, and China has more than 500 IC design companies. However, a cruel reality is that there is not a single enterprise in China that can claim to be at the forefront of the world. The Deputy Director of the Electronic Information Department of the Ministry of Industry and Information Technology, Yan Shijing, pointed out several problems in China's IC industry.

Such as the overall small-scale industry, lack of market self-sufficiency; small-scale enterprises, scattered power, technology innovation is difficult to support industrial development needs; value chain integration ability is not strong, chip and machine online mechanism has not yet formed; industrial chain is not perfect, special equipment, The development of instruments and materials lags behind. Tsai Ming-chieh, CEO of Mediatek, the largest supplier of mobile phone chips in mainland China, once said that the mobile phone produced by the company's Chinese customers was called a "shanzhai phone" or a "black phone," which made him feel sorry. He said: "They claim to be a sensible copycat. They should have insisted on using the term 'white card' because they may be attacked by this name." The output value of the 500 domestic chip design companies is still higher than that of the US Qualcomm. The company's output value, in the global competition, domestic IC companies are still mostly in the follow-up stage.

At the 9th China International Seminar and Summit held recently, Dr. Kang Yi, vice president of marketing at Spreadtrum Communications stated that "China should use mobile communications as the backbone to make China's IC industry bigger and stronger". Officials from the Ministry of Industry and Information Technology clearly stated that the goal of China's chip manufacturing industry in the next five years is to have 1-2 companies with sales revenues exceeding 20 billion yuan. To achieve this goal, the state must give direct financial support to key enterprises in the industry.

Although the roads are winding up and down, but grasp the opportunity, the IC chip manufacturing will open up a new situation when the overall industry is sluggish.