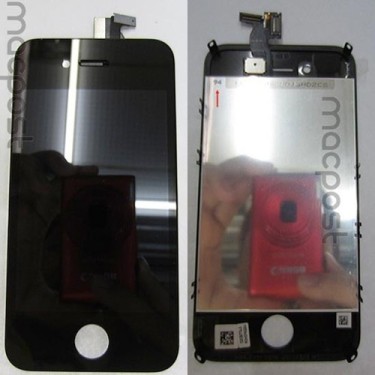 August 30th, Beijing time news, MacPost site recently exposed Apple's next-generation smartphone iPhone5 front panel prototype body photos. If this is really the iPhone 5's front panel, then the majority of users may be a little disappointed, because this is too similar to the iPhone4.

According to relevant information, the front panel code for the iPhone 5 is the N94, which includes a digitizer panel and an LCD liquid crystal display. At the time of the photo shoot, the front panel of the iPhone 5 is undergoing testing. The two phases are March and June 2011 respectively.

Industry analysis pointed out that from the appearance point of view, this panel is too close to the design of the iPhone4, and perhaps Apple will not be aggressive about the design of the iPhone5? But there have been many versions of the iPhone5 that will be released before, which may be one of them, such as the rumors of the cheap version of iPhone5 or iPhone 4S.

IPhone5's true colors, I believe that only by the fall of 2011 will be announced in the final announcement.