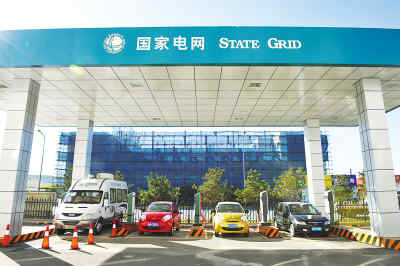 At present, China's electric vehicle industry has a limited amount of inventory, battery group technology is not mature, cross-regional charge and exchange service network has not been formed and other factors. Among them, the smart charging and replacement service network is the premise and basis for promoting the development of electric vehicles. In response, Hu Jiangyi, deputy director of the National Grid Marketing Department, recently stated at the 2011 China Automotive Industry Development (Telda) International Forum: "We will strive to realize the exchange of electricity exchange networks between the Bohai Rim and the Yangtze River Delta to ensure the realization of inter-city interconnection between Shanghai, Shanghai and Shanghai. "

Charging and changing electricity highlights diversification and intelligence As of the end of August, the Beijing Electric Power Company has built 8 electric vehicle charging and switching stations for the space bridge, Yanqing, Datun, Hujialou, Yuejialou, Majialou, Panda Huandao and Xizhimen. There are 86 double-charged charging posts that can serve 659 electric sanitation, buses and passenger cars.

Relevant persons of the Beijing Electric Power Company stated that the existing B&C power stations in Beijing are mainly dedicated to buses, sanitation, and rental industries. In the future, there will be more B/O stations for the public. Within five years, Beijing will build a partitioned and classified intelligent charging and replacement service network with 256 charging and charging stations and 210 distribution stations serving as outlets to meet the needs of various types of electric vehicles.

Beijing's charging and replacing facilities not only reflect diversification, but also highlight intelligent. The reporter visited electric vehicle battery replacement equipment, mobile battery replacement equipment, box-type electric vehicle charging stations, "North" shaped charging piles, chargers, chargers and other comprehensive testing equipment, such as electric car chargers independently developed by the Beijing Electric Power Company. Change equipment. Among them, the mobile battery replacement device can be adjusted at any time the height of the "arm" to quickly replace the battery, box-type electric vehicle charging station can make the charging process convenient and intelligent.

In addition, the smart charging station for electric vehicles has a variety of forms, including professional commercial electric vehicle charging stations, large-scale mobile vehicle-mounted charging stations, community, shopping malls, units, electric vehicle charging posts installed on roads, and charging equipment for small home garages. . A number of people in the industry stated that only by building and improving the research and development of electric vehicle charging and replacing facilities, charging and replacing electricity service networks, and service guarantee systems can it be possible to satisfy the diversified and multi-faceted applications of buses, sanitation vehicles, taxis and private passenger vehicles. demand.

5 km service radius to promote private consumption According to related plans, Beijing will build 466 power station, 400 in Shanghai, 143 in Tianjin and 176 in Zhejiang in the next five years.... State Grid will build a power station during the 12th Five-Year Plan period. 2351 seats, 220,000 charging piles. Among them, Beijing has 385 passenger-charging and exchange stations for private car owners. Once completed, it will achieve a service radius of 5 kilometers. In addition, cities such as Jinan and Hangzhou also made it clear that they will initially build a smart charging service network with a service radius of no more than 5 kilometers during the "Twelfth Five-Year Plan" period.

Hu Jiangyi pointed out: "Only the establishment of an intelligent charging and swapping service network covering the world can provide guarantees for the large-scale development of electric vehicles, eliminating consumers' concerns about the short duration of electric vehicles and the inconvenience of charging, and lifting the manufacturing enterprises. In accordance with relevant plans, the State Grid will build an inter-city intelligent charging and replacement service network in the Bohai Rim and Yangtze River Delta regions in 2011.

The reason is that Bohai Rim and the Yangtze River Delta region have developed economies and high levels of household consumption, which can promote the large-scale application of electric vehicles. Inter-city exchange and exchange service networks can stimulate economies of scale and promote consumer purchase of electric vehicles. At the same time, the charging and replacement network must also be matched with the smart grid and the Internet of Things. The development of the Bohai Rim and the Yangtze River Delta region is also faster in this area.

According to statistics, as of now, according to incomplete statistics, only the pilot project for charging and exchanging facilities for electric vehicles has been completed and the 87 standardized charging and discharging stations, 5179 chargers and 7031 AC charging stations covering 26 cities have been completed and put into operation. China has become the country with the largest number of electric vehicle charging devices in the world.

Continue to explore different technology business models Not long ago, Hangzhou pure electric taxis that had been suspended for nearly three months due to spontaneous combustion accidents rerun. Hangzhou's first "public bus public" taxi company has resumed operations and plans to expand pure electric vehicles. Leasing business. It is understood that Hangzhou's electric vehicles are based on the "electric change-based, plug-in supplemented, centralized charging, unified delivery" of the power supply mode. As the driver and the vehicle gradually come into operation, the vehicle-, battery-, and power-exchange-based models have also undergone comprehensive testing and testing. The Hangzhou Hangzhou Electric Vehicle Intelligent Charging and Power Exchange Service Network plays a good role in demonstration and social benefits.

At present, the "12th Five-Year Plan" for the development of electric vehicle science and technology is currently being organized and implemented by the Ministry of Science and Technology. Chen Jiachang, deputy director of the Department of High-tech Development and Industrialization of the Ministry of Science and Technology, said that it is necessary to further deepen the demonstration of electric vehicles, explore the commercialization of different technologies, support the development of key technologies for infrastructure, test and evaluation technologies and capacity building, and support relevant standards. Research and development and related policy research.

Senior investment researcher Li Shengmao said in an interview with reporters: "To promote the rolling development of the new energy vehicle market, not only to promote cross-city exchange charge service network construction, but also increase the subsidies for new energy vehicles, strict The quality of new energy vehicles will enrich the models of new energy vehicles, spur consumer motivation, and avoid illusions such as 'strong buying and selling' and 'low-grade new energy vehicles'.