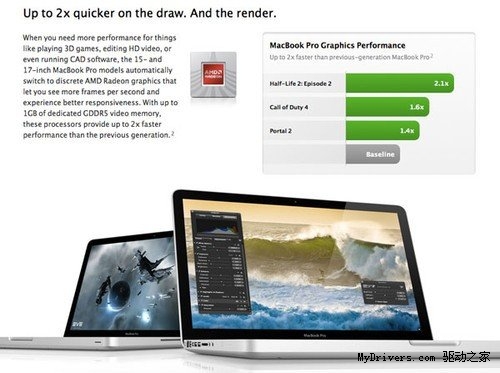 According to foreign media reports, Apple's next-generation MacBook notebook will be converted to NVIDIA graphics cards, replacing the current AMD graphics card.

Reported that Apple's new Mac notebook will launch in the spring of 2012 will use NVIDIA graphics cards, while carrying Intel's next-generation Ivy Bridge processor. Another source said that Apple's next-generation MacBook Pro notebook may adopt a new design, the appearance of reference to the existing MacBook Air notebook.

In 2010, Apple MacBook Pro notebooks use NVIDIA graphics cards. In early 2011, Apple MacBook Pro 13-inch and 15-inch high-end models began to use AMD graphics cards, entry-level models use Intel Core Graphics.

In mid-2009, there were reports that Apple and NVIDIA had a disagreement. Although there was no evidence of conflict between the two sides, in the following years, Apple began to adopt ATI graphics cards, including desktop computers.