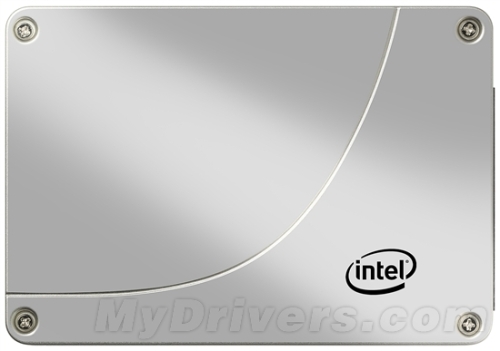 With the help of IDF, Intel today officially released a new generation of enterprise-class SSD SSD 710 series, which will replace the X25-E series.

The X25-E series uses a 50nm SLC NAND single-layer flash memory chip. The SSD 710 series is replaced with a 25nm new process MLC NAND multi-layer flash memory chip, and it also introduces the so-called High Endurance Technology (HET). , Combining Intel's self-developed firmware, controllers, and high-life NAND flash memory chips to deliver exceptional performance and reliability in data centers, financial and financial, embedded, Internet portals, search engines, and other storage and server applications , can run 24/7 continuously.

Intel claims that the error rate of the SSD 710 series will not be higher than 1E-16, and the power-off data retention time at 40°C is no less than three months. Intel also brings error avoidance technology, write amplification reduction algorithms, system set error management, and more through firmware optimization.

The capacity of the X25-E is only 32GB and 64GB, while the SSD 710 series is 100GB, 200GB, and 300GB. Its service life is not inferior: 4KB random writes can be up to 500TB, 1PB, and 1.1PB, respectively, and 8KB can be written randomly. Up to 900PB, 1PB, and 1.8PB; if 20% of redundant capacity is reserved, the 4KB write life will increase to 900TB, 1.5PB, and 1.5PB, and the 8KB write life will reach 2.0PB, 1.9PB, and 3.0PB.

For IO-intensive applications, the read and write performance of the SSD 710 series is also quite rampant: 4KB random read and write can be up to 38,500 IOPS, 2700 IOPS, 8KB random read and write is 27000 IOPS, 1900 IOPS; if you keep 20% of the redundancy Capacity, 4/8 KB random writes can be increased to 4000 IOPS, 6000 IOPS.

SSD 710 series adopts standard 2.5-inch specification, thickness is only 7.0mm, weight is maximum 80±2g, interface is SATA 3Gbps, continuous read and write speed is up to 270MB/s, 210MB/s, average delay reads 75 microseconds, writes 85 Microseconds, the average time between failures of 2 million hours, power standby 0.7W, read and write 3.7W, support for AES 128-bit hardware encryption, S. M. A. R. T. Technology but no TRIM.

Finally, the price is 10,000 yuan for the three models of the SSD 710 series 100/200/300GB, which are 649 US dollars, 1289 US dollars, and 1929 US dollars, respectively, three years limited warranty.