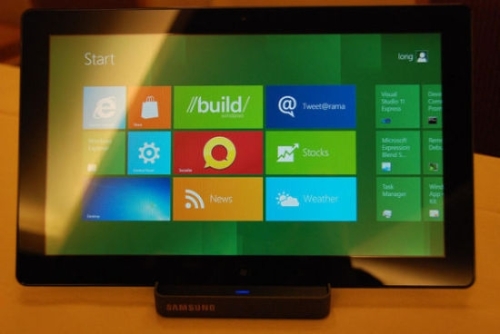 Microsoft's Windows department head Steven Sinofsky clarified at the annual meeting of Wall Street analysts and fund managers on Wednesday that the x86 applications developed for the desktop version of Windows 8 are not compatible with the ARM version of Windows 8, and the Windows 8 tablet with ARM chips cannot be run before Versions of any application developed for Windows.

Although at the Microsoft 2011 BUILD Developer Conference held on Tuesday, Sinafsky's phrase was interpreted as that the software on the Windows 8 tablet and the desktop version of Windows 8 will be compatible. However, a Microsoft spokesperson said this was misunderstood by everyone.

At a meeting on Wednesday, Sinofsky clarified: "We have made it clear from the initial CES conference that ARM products cannot run any x86 applications." He pointed out that it is not practical for software on the desktop version of Windows 8 to be compatible with Windows 8 tablets across versions. Software developers need to optimize the program to make full use of hardware.