â–³ TV has always played an important role in the family entertainment center. Watching TV's core issues is actually a resource to watch. If there is no resource television, it will become a display. In the past, we used an external antenna or cable to watch TV programs. After entering the Internet era, various smart boxes have given new vibrancy to traditional TVs. Through the Internet, we can obtain rich video resources. This is a traditional way of cable. Unmatched. After a few years of development, we have a higher pursuit of clarity. At the same time, with the quiet arrival of the 4K era, the first smart boxes began to show signs of fatigue and could no longer fully meet the needs of family entertainment. Huawei's recently launched Huawei box was developed for 4K sources. He not only looks compact, but also has a very powerful hardware configuration. At the same time, he has a wealth of high-definition resources and is a 4K extremely clean network set-top box that is worth starting.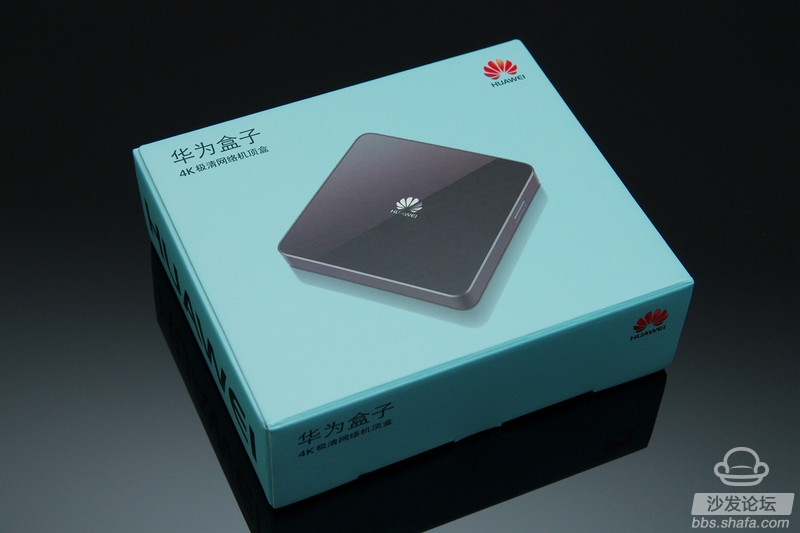 Huawei's box hardware configuration has obvious advantages compared to similar products. The core part uses its own Hass quad-core 1.5GHz Hi3798M processor, 1G memory and 4G flash memory, and can achieve up to 64G of storage expansion through an external TF card. The system uses a relatively mature Android 4.4 kernel, and conducted a deep optimization, the overall operating logic is relatively clear, and it is also very smooth to use. The resource provider comes from the GITV/Yangguang Galaxy, which has a large number of genuine video sources. Many of the films and TV programs are closely synchronized with the current trends.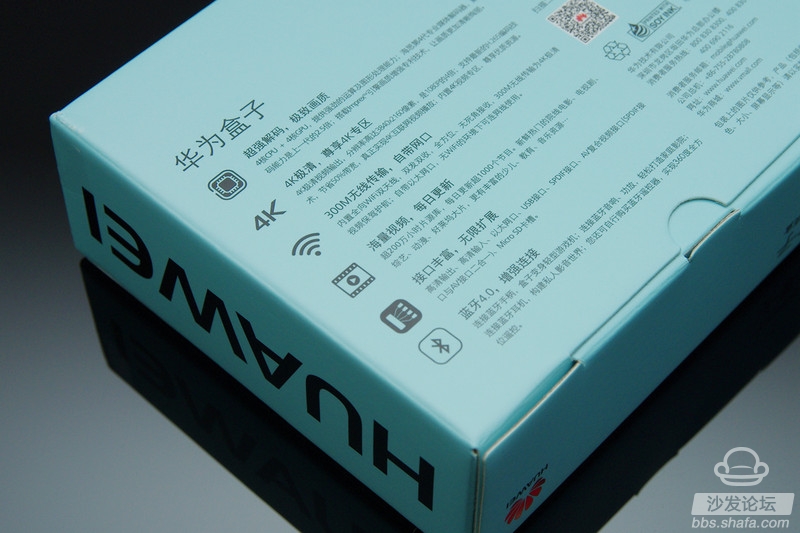 â–³ Powerful hardware makes it possible to support 4K+H.265 video coding standard, built-in HIVPX4 hardware decoding chip with Imprex "Shadow Core" image optimization engine core, in the picture quality has a better performance, can bring more for the user For a clear and smooth viewing experience. In the wireless network built-in 300M complementary dual antenna design, so that the wifi transmission is more stable, fully meet the needs of high-streaming 4K video resources.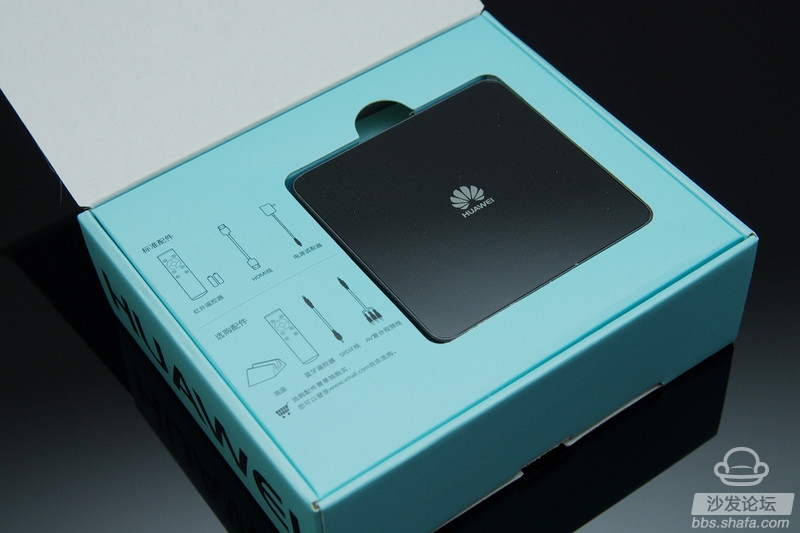 â–³ product packaging design is simple but without losing the sense of fashion, the package provides a wealth of accessories, including: HDMI video cable, power adapter, two 7 batteries, remote control, warranty card, quick start manual. These random accessories are all necessary to use Dongdong, and some optional accessories such as: box sitting, Bluetooth remote control, SPDIF cable, AV cable, etc. Purchase it.
â–³Huawei's box uses a dark color scheme, so that it can be better combined with different home styles. The simple design also caters to the current fashion trends. The square lines are extremely simple, with clear and sleek outlines under the cooperation of four chamfers, presenting a small and exquisite visual impression. The workmanship is also extremely outstanding. Each joint is treated with evenness and exquisiteness to show a high level of craftsmanship. It is worth noting that it is a product from the first-tier manufacturers.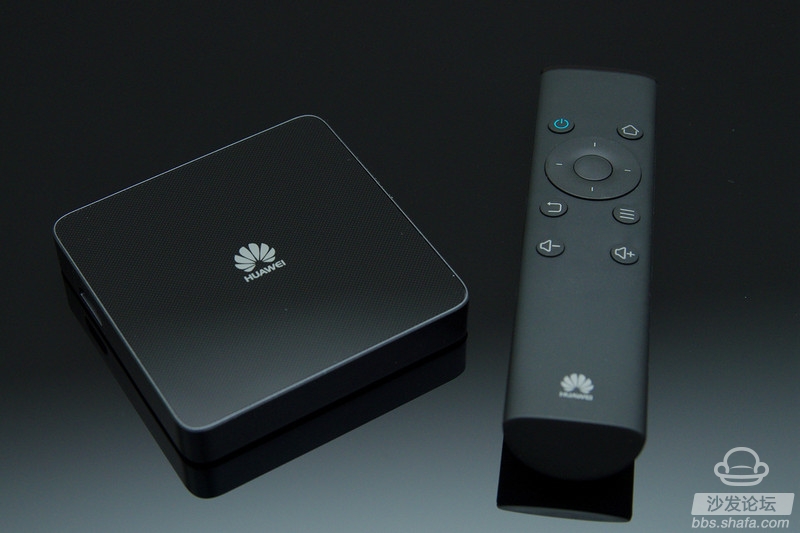 â–³ can put it in his hand to feel it's small, 88.588.515.5mm measurements size is less than one-half of similar products. The top cover can be said to be the crowning touch of the whole machine, with a mirror-like visual effect on the surface, and a star-like dark line hidden beneath it. From different angles of view, you can see if there is nothing. The center of the silver Huawei logo against the black, it is particularly eye-catching.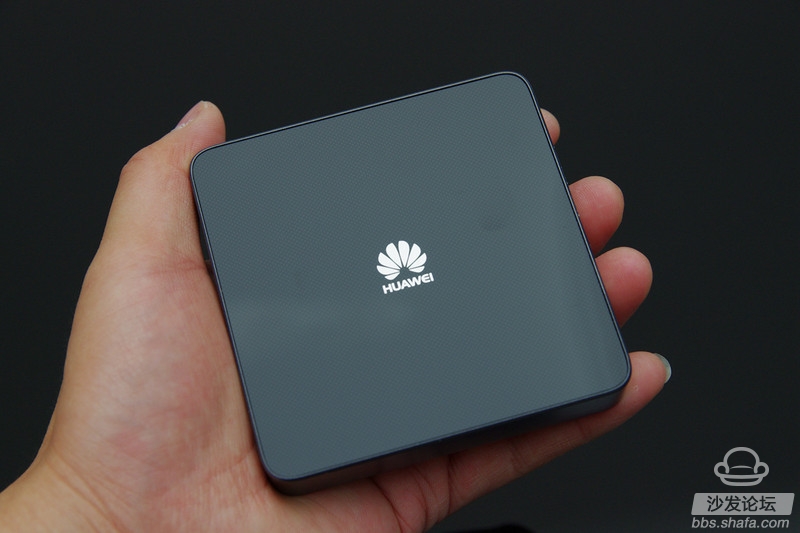 â–³ The layout of the remote control buttons adopts the 11-key mode. From top to bottom, they are: standby/wake-up, home page, four-way button, ok button, menu button, return button, menu button, volume reduction, volume plus. Although the remote controller uses the traditional infrared mode for remote control, it can achieve 360-degree control without using the TV box. The shape of the remote control also uses an ergonomic design, showing a curved transition before and after, and a good feel during gripping. The shell is also treated with a matte finish and the touch is very comfortable.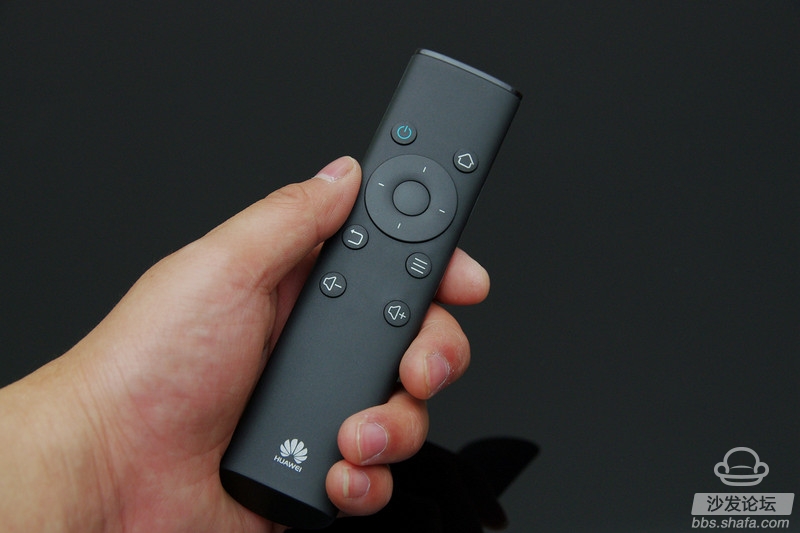 â–³There are two rubber anti-slip mats with a large area at the bottom, and the surface has bumpy and undulating lines. It can play a very good role in the surface of different materials. The center also printed some product features, of which the support for Bluetooth 4.0 is my personal favorite. Through wireless Bluetooth, it can be connected with Bluetooth handles, Bluetooth speakers, Bluetooth headsets, Bluetooth remote controllers, and other devices to expand the use of more extensive features.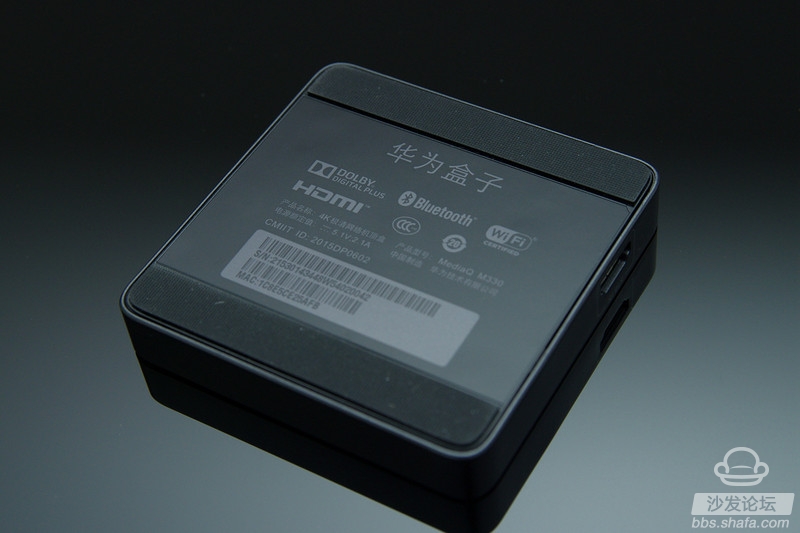 â–³ Although Huawei's box was relatively compact, the interface did not shrink. The TV box rear interface includes one RJ45 network interface, one USB interface, one HDMI interface, one power input interface, and one AV/SPDIF multiplex interface. The right side has a TF card slot that can be used to expand the storage space. There is also an STB input interface on the left side, which can be transparently transmitted with a traditional radio and TV HD set-top box, enabling signal source switching between the Huawei box and the wide-motor top box at will. In addition to the lack of USB interface, other features can definitely meet the needs of most users.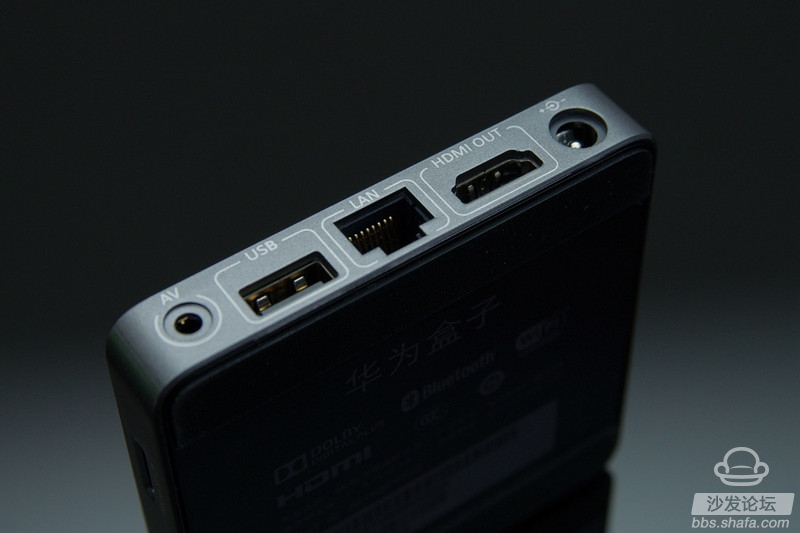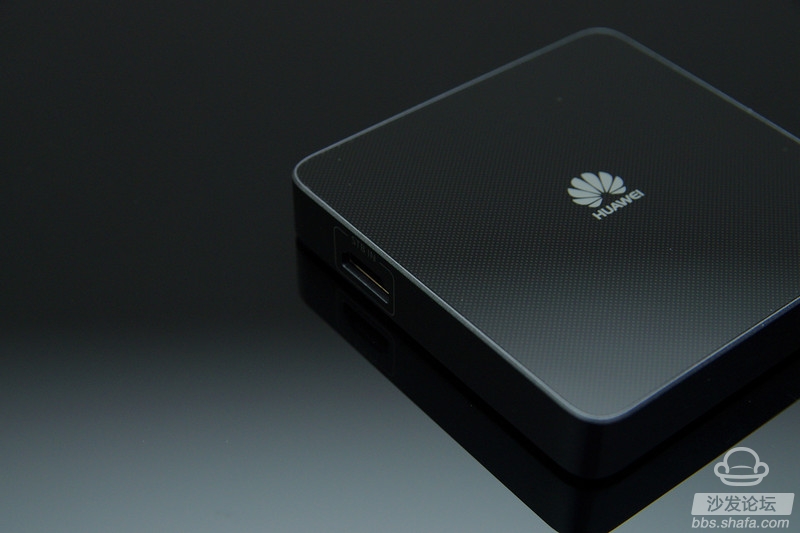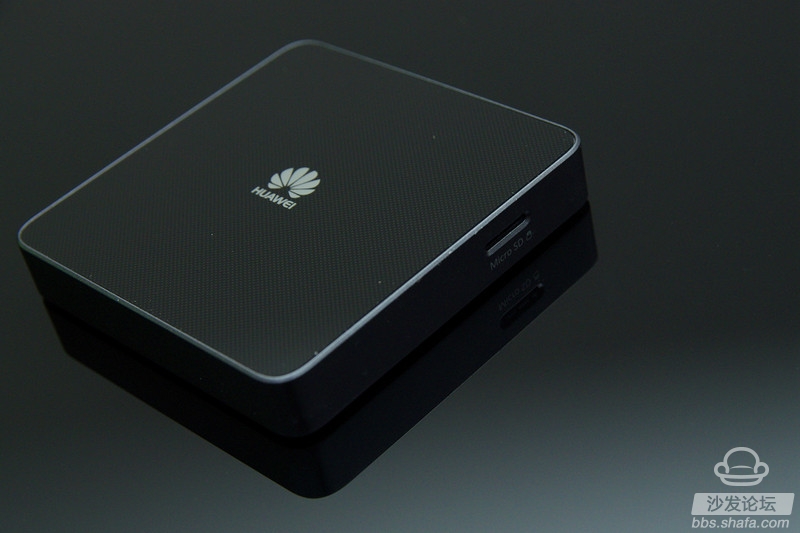 â–³ Let's take a look at the use of Huawei's box in the actual environment. The connection is relatively simple, the HDMI and the power adapter can be used normally, and the compact size can be almost ignored on the TV cabinet. Compared with the boot speed, the overall fluency under the powerful hardware support is quite good, and there is no staging phenomenon.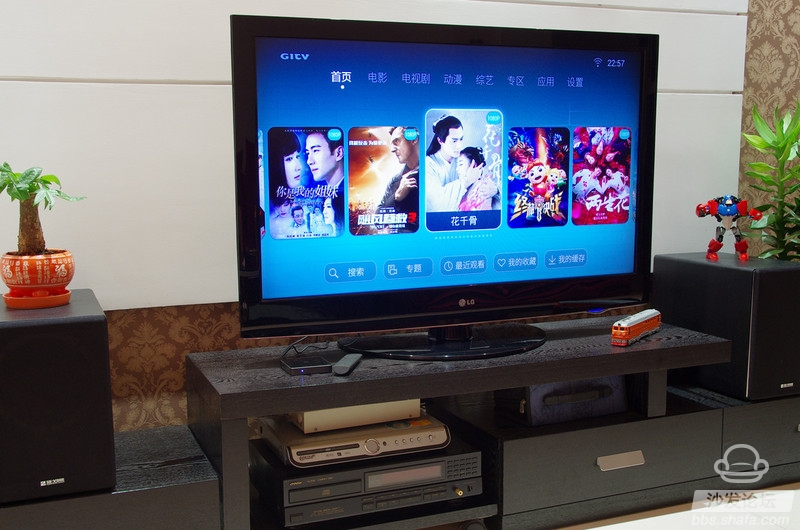 Although the rear interface is relatively dense, the interface spacing is very good, even if the interface is full, it will not appear too cramped.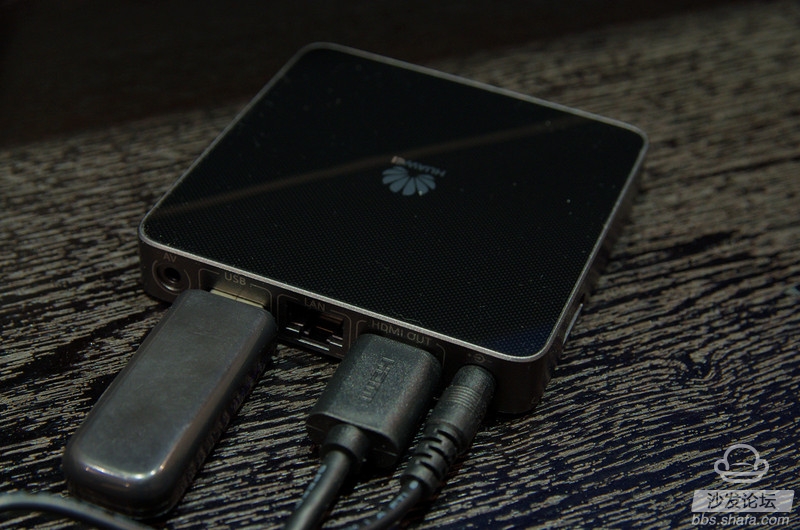 â–³ When the Huawei box is working, the indicator light on the front will light white. When the remote control is clicked, the white indicator will flash to give feedback. There will be a warm feeling on the surface of the machine that is turned on for a long time, and the temperature should be about 40 degrees, which is relatively high, but it is also within the normal temperature range.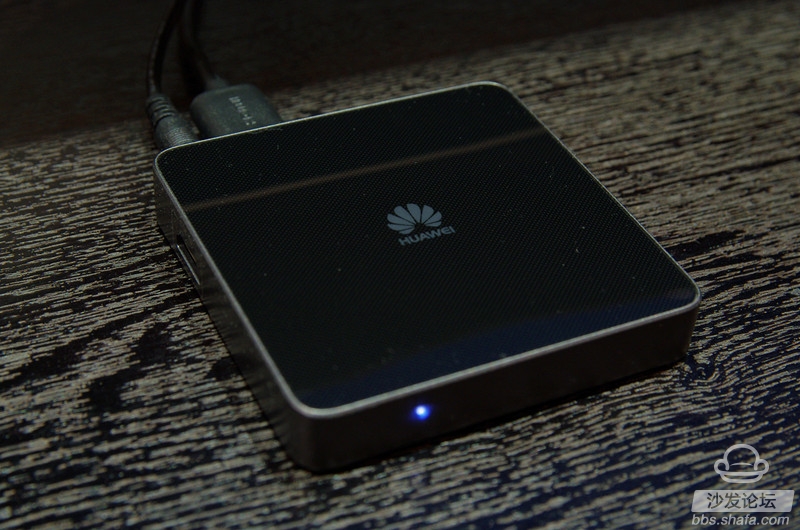 The advantages and disadvantages of the â–³ system directly affect the user's experience. Huawei's box is equipped with a UI interface based on Android 4.4 depth customization. The style of the card type column used is fashionable and fresh, and the operation is relatively intuitive. And the rich video content is also an important part of the viewing experience. Huawei's box integrates the Yangguang Galaxy broadcast control platform, including the powerful content of iQiyi Internet Video Company, over 2 million hours of video source library, and daily update of over 1000 programs. Fresh popular cinema movies, Hollywood blockbusters, TV dramas, variety shows, and animations. At the same time also has a wealth of children's education, music, documentary resources, but also specifically for high-definition players to open a 4K area, Dolby area, 3D area, high-definition area and so on.

â–³ function settings are divided into seven major items, namely: home, movies, TV dramas, animation, variety, area, applications and settings, these function items are in a word formation in the top of the screen horizontally open, through the direction of the remote control The key can quickly find the favorite video program. Some popular video content will be recommended on the homepage. In movies, TV dramas, animations, variety shows, and regions, it is more accurate to search for video titles of their respective categories.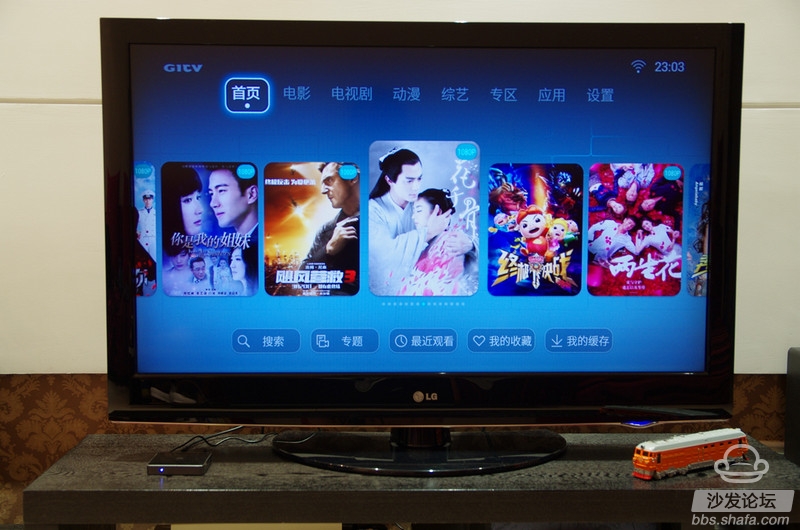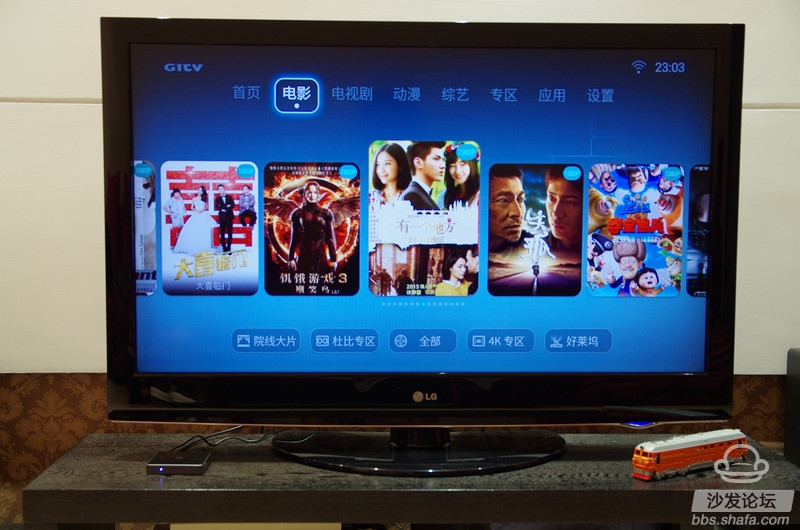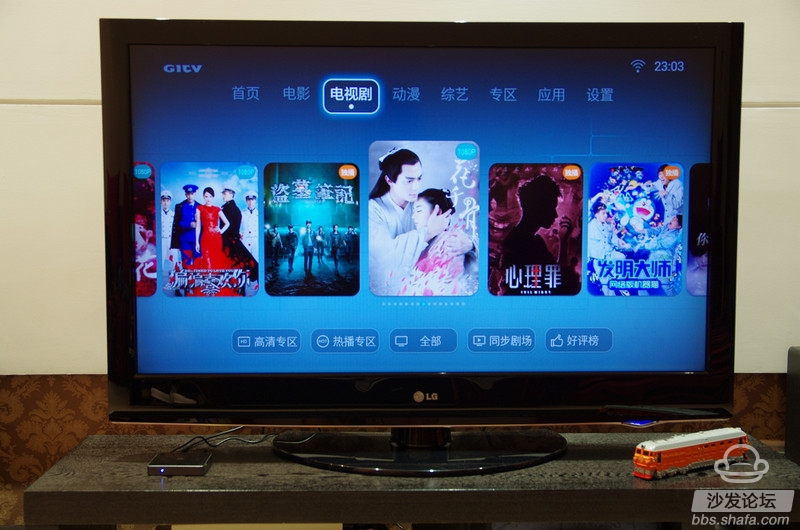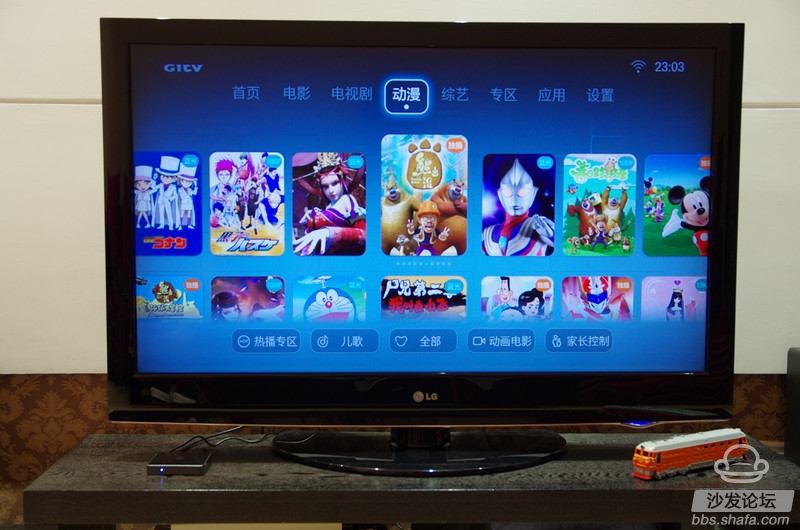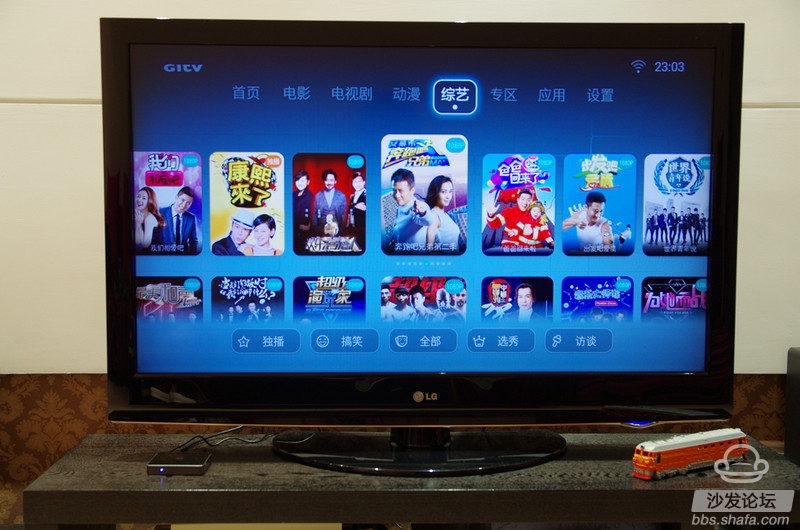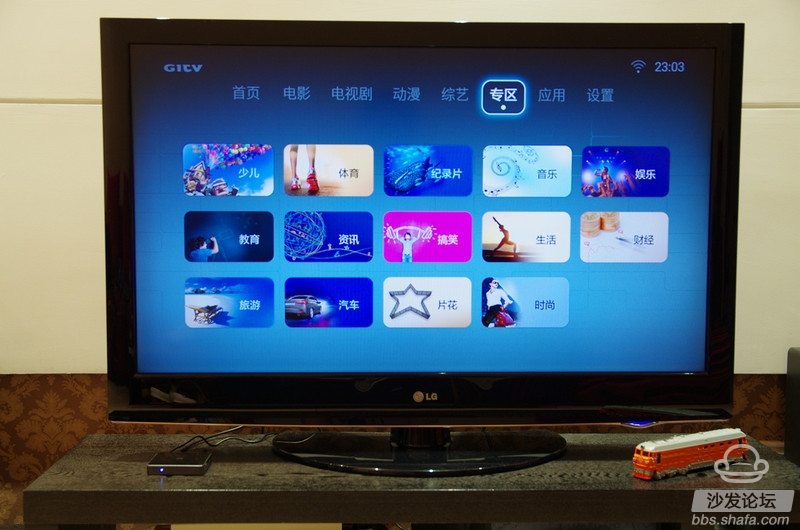 â–³ Huawei's box with powerful video resources has considerable advantages in terms of video quality, and almost no delay is heard during playback. Rapid drag and drop can quickly start playing. No matter which section you watch, the interface of operation is more uniform. I prefer this kind of consistent operation experience. For favorite movies and TV programs can also be collected or downloaded offline, the source of clarity is also prepared a variety of specifications, can be well adapted to the needs of different bandwidth users. The system will also recommend some videos that you may like on the bottom of the program's main page based on the user's preferences. This is very worthy of praise.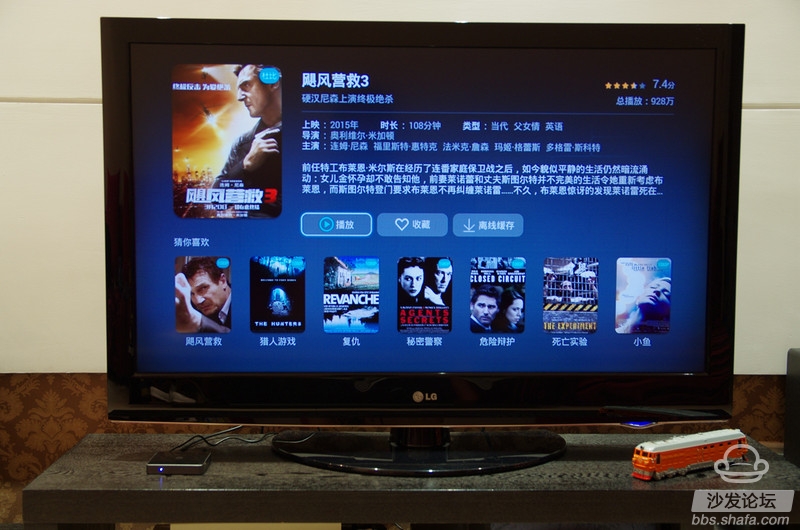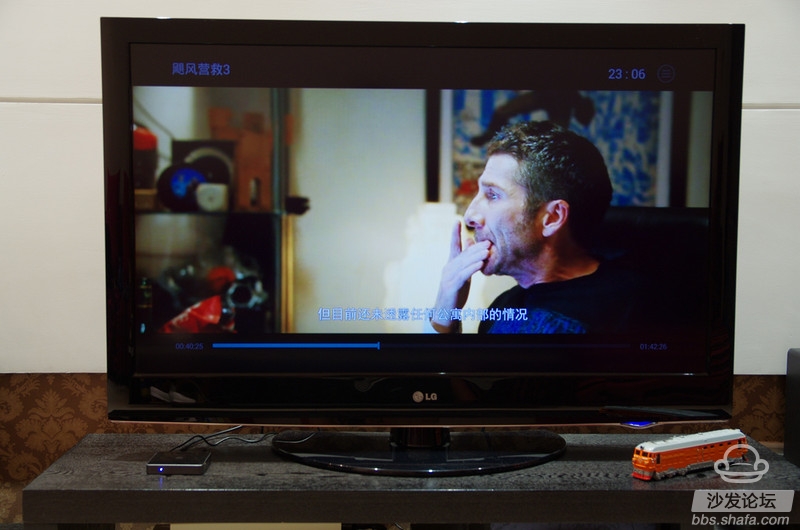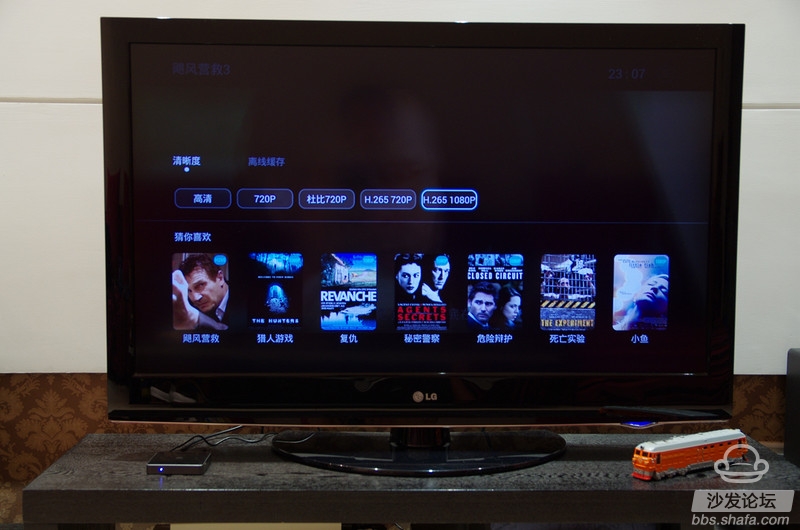 â–³ also set up special high-quality areas in different sections to meet the needs of HD players for clarity. For example, the 4K area under the film, Dolby area, 3D area, high-definition area under the TV drama, animation section there are children's songs area for preschool children, for the preferences of people of different age groups can be well taken care of.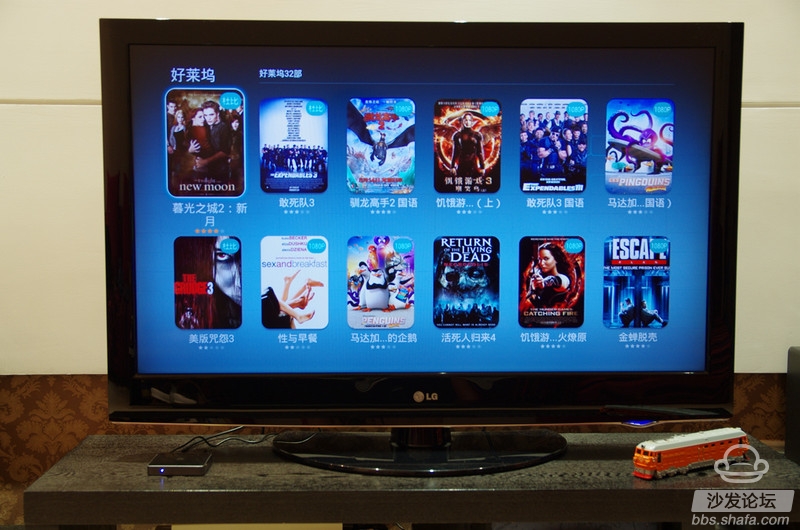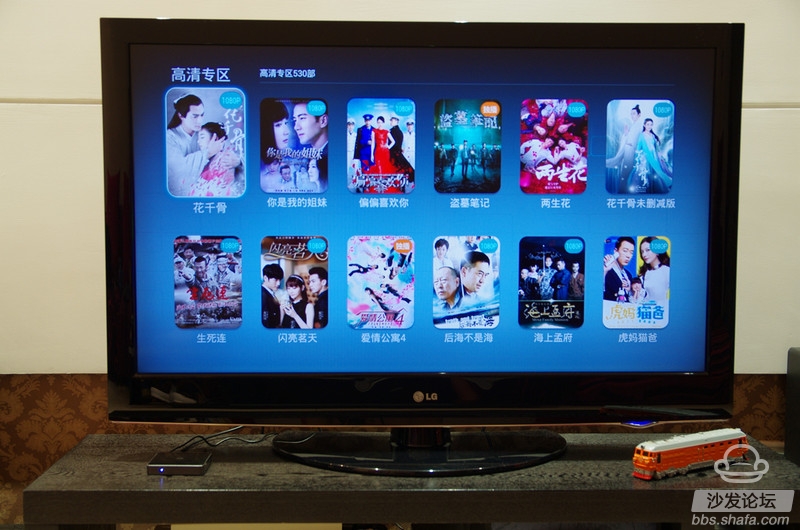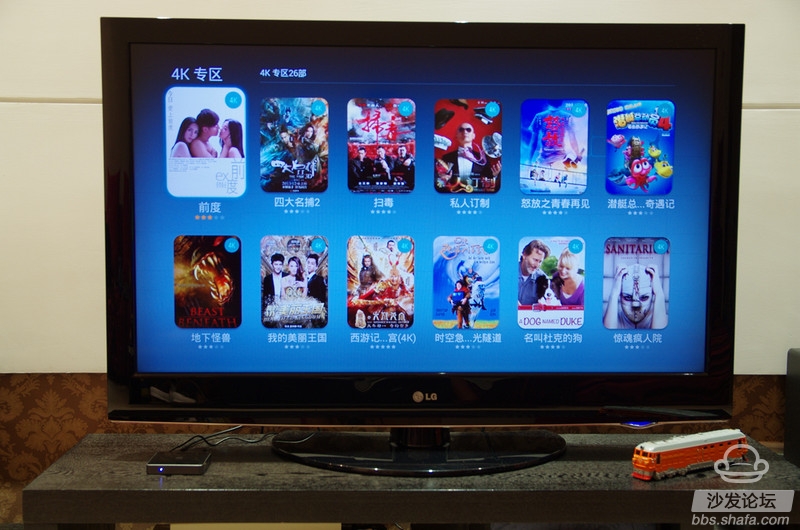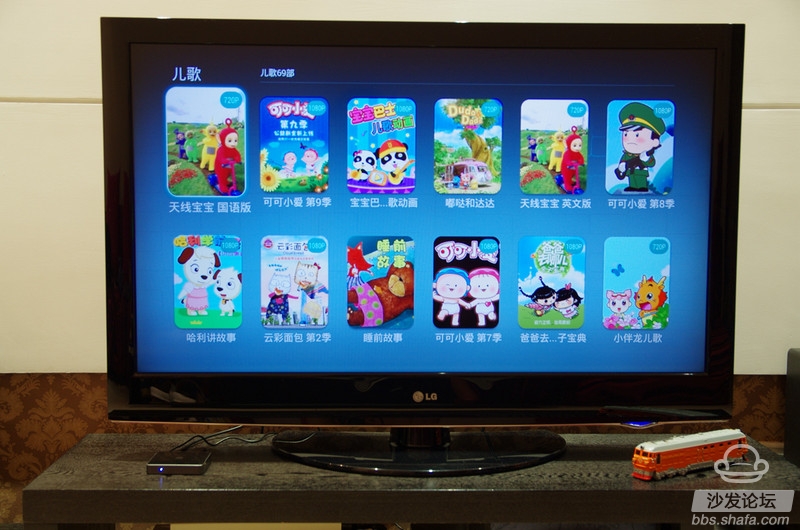 △ In the animation board also has a parental control function, which can be used to limit the contents of the child's viewing, and also to control the time the child watches TV. The setting is also relatively simple. By entering the child's birth date and watchable time period through the guide, the viewing content and time of the child can be limited. When the restriction function is turned on, when the child clicks on the anime during the unwatchable time, the system will automatically jump and prompt "Hey, the TV is resting!".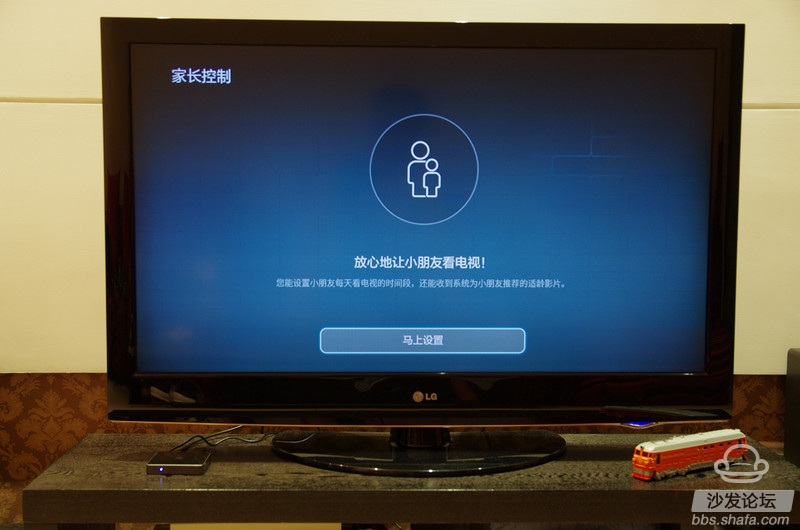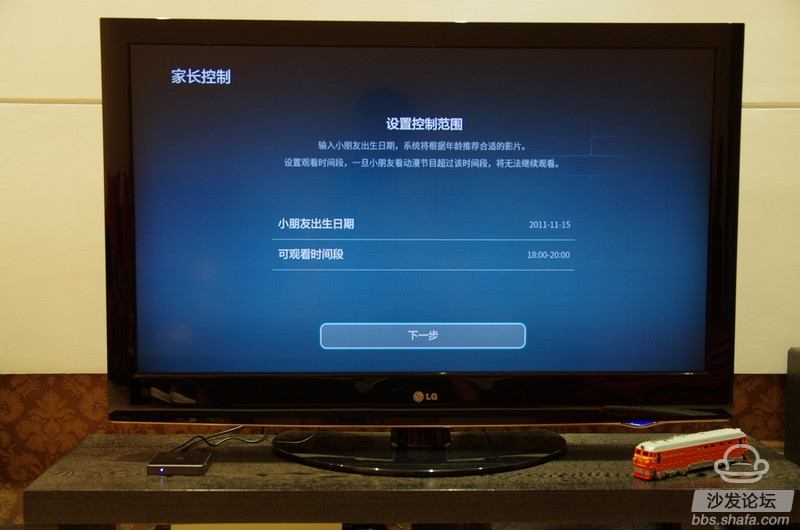 â–³ If you are not satisfied with the functions provided by Huawei box, you can also install some third-party applications in the application market or external U disk. These installed APPs will be displayed under the application section. You can also download some small games in the game center. It is also a good idea to use Huawei's box as a game console through a Bluetooth external game controller. Huawei's box-based Miracast and DLNA wireless projection protocol can project the display content on a mobile phone onto a TV. This is a very popular gameplay.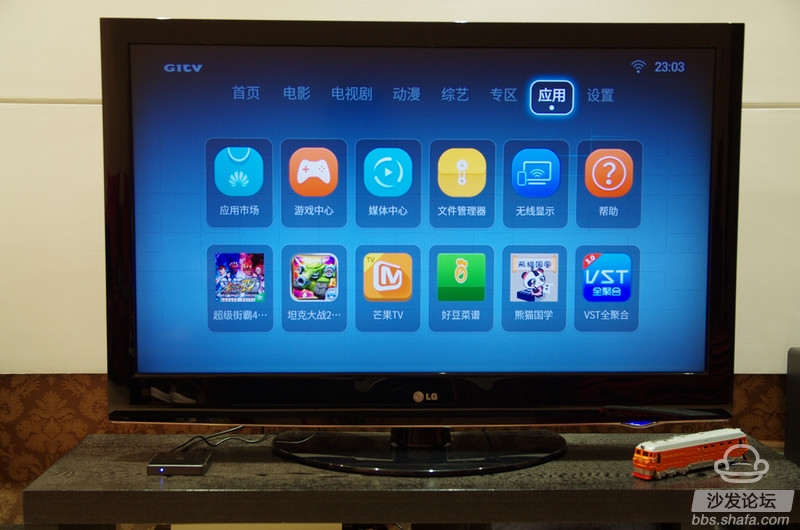 â–³ and set up the forum is also relatively simple to design, basically after connecting WIFI can be used normally, of course, can also be on the network, display, playback, advanced, fine adjustment of the parameters of these functions. At the same time, it also provides the network speed measurement function, which can help us understand the current network conditions. It is also necessary to obtain the latest software updates through frequent system upgrades, which will keep the system running at its best.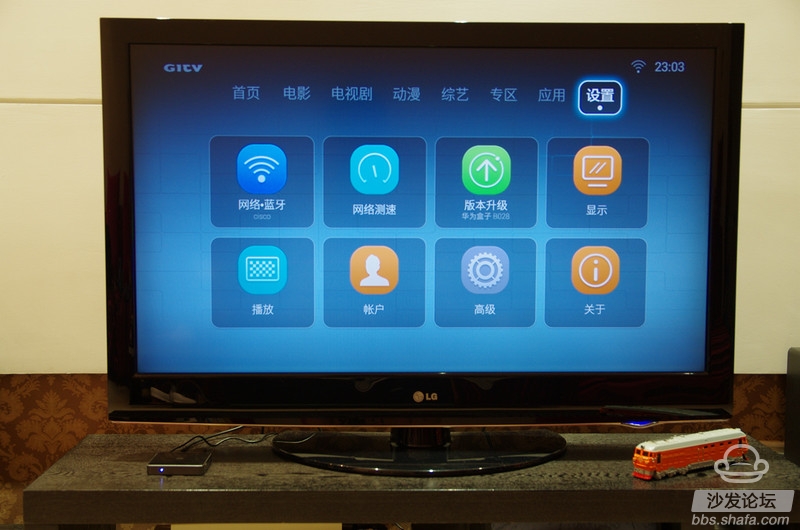 â–³ After a period of use Huawei's box gave me the overall impression is very good, although the appearance is more compact, but the hardware configuration is very outstanding, the system's feature set is also clear and reasonable with a very smooth operating experience. The rich video content is also a place that I am satisfied with. Huawei's box-integrated central and broad Galaxy broadcast control platform, including iqiyi Internet video company and Mango TV's powerful content, has a high-quality source library of over 2 million hours, and is specifically targeted HD players have opened 4K area, Dolby area, 3D area. It is very suitable for friends who have high demand for clarity, but some relatively new video resources are still relatively low, but they can be compensated by third-party applications. The interface also did not disappoint me. Various interfaces are readily available, and Bluetooth 4.0 is also supported for its excellent scalability. Overall, the box is a very ideal 4K HD companion and is a very worthy network box!

This content is copyrighted exclusively by SofaNet. Welcome manufacturers to further exchanges and cooperation with us to create more in-depth product reports.

Smart TV box recommended to install sofa butler, download address: http://app.shafa.com/

Sofa Net is an Internet technology company specializing in smart TVs and boxes. It owns popular products such as sofa butlers, sofa tables, and sofa forums. It has been committed to providing high quality application resources for smart TV and TV box users and active community exchanges. And authoritative evaluation of smart TV products.

Application: Suitable for manufacturing electric motors, windings of electrical equipment, automobile electrical rotors, installation and distribution equipment and other electrical fields.
Name

Conductor

Copper

Dimension(mm)

Rectangular: Thickness(a): 0.90 ~ 5.60

Width(b): 3.15 ~ 16.00

Standard

GB;

Packing

160 kg~180 kg ply-wood spool(250*500; 250*600)

Application

Suitable for manufacturing electric motors, windings of electrical equipment, automobile electrical rotors, installation and distribution equipment and other electrical fields.


Bare wire includes Copper Bar and Aluminium bar

Bare Wire

Bare Wire,Bare Copper Wire For Motor,Flexible Bare Copper Wire,Electrical Bare Copper Wire

HENAN HUAYANG ELECTRICAL TECHNOLOGY GROUP CO.,LTD , https://www.huaonwire.com