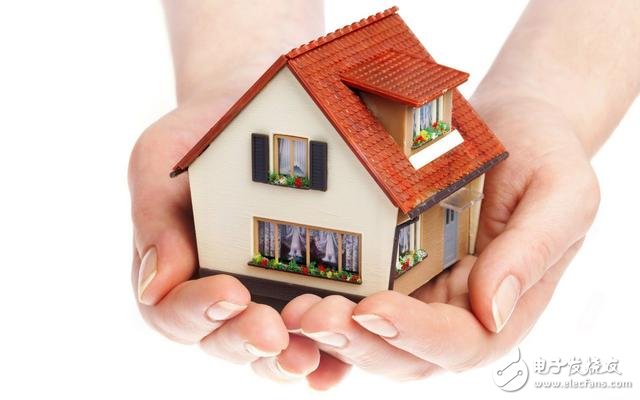 Why is the smart home still not warm?

The concept of smart home originated very early, but there have been no concrete architectural cases. It was only in 1984 that United Technologies Corporation built the first "smart building" to unveil the prelude to the world's scrambling to build smart homes.

In 1997, it lasted seven years, Bill. Built in a private mansion on Lake Washington, Gates became the first family in the world to use smart homes. The building is built entirely in the concept of a smart home. It not only has a dedicated line for high-speed Internet access, but all doors, windows, fixtures and appliances can be controlled by a calculator. There is also a high-performance server that manages the entire system back-end and can be remotely controlled.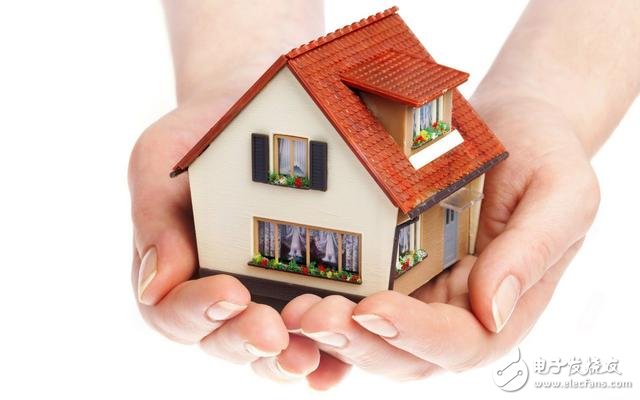 At the beginning of the development of the industry, there were two representatives of classic enterprises in the field of overseas smart homes, namely system integrators control4 and Crestron. In China, many manufacturers have adopted various technologies based on bus system and ZigBee system. Protocols and standards coexist, this PC era bus system program is still a classic case for people to talk about, of course, the premise is not to cost.

The market is mainly based on the traditional smart home overall solution of the central control system, focusing on four areas: lighting, electric curtains, home security system, background music, such a system is provided to consumers through integrators and distributors. . Although the products at this stage are cheaper than the "gates" system, for the average consumer, the price is still high, and heavily dependent on system integrators.

If you want to experience smart home at that time, you must enter during the renovation process, install and debug through professional technicians, and be responsible for post-maintenance, upgrade and service. If any failure occurs during the use of the product, or if the user wishes to change the usage scenario, then someone needs to go to the door to reprogram. The labor cost of smart home products is very high, resulting in high market prices, while smartphones are not yet popular, and less mature products can only bring a slightly rough user experience.

After exploring this road for more than ten years, smart home is still in its infancy. Until January 2014, the US startup Nest Lab was widely sold by Google for a price of 3.2 billion US dollars for a smart thermostat. The US smart home company Control4 focuses on home automation technology, and its main product is the family intelligent control system. It was listed on NASDAQ as early as August 2013, and its market value is less than one-fifth of that of Nest Lab. Of course, Google's intention is not to sell a large number of products, but to form an ecosystem through single product cuts, and then form an open platform and standards similar to Android, which will be elaborated in the lower half of the white paper.

Under the spur of technological development, industrial chain maturity, huge market capacity, and upgrading of consumption structure, a large number of venture capitalists and entrepreneurs are pouring into the smart home field, while end consumers are not paying for it. There is a saying in the industry that "smart homes have not yet formed just needed", "cold outside the hot circle" and "fall down before dawn". The real reason is that the product has low cost performance and high user learning costs. Product features and user needs are misplaced, it is difficult for users to accept a whole set of expensive decoration solutions, and does not think that smart home products will bring intuitive quality improvement to life. The early attempts of most users were basically out of curiosity and freshness, but in the end they were abandoned because of the complexity of the product operation and the lack of stickiness.

Looking back at the long history of growth and development, it is not difficult to find out why smart homes are still tepid.

How to break through the existing deadlock in the smart home industry?

As for how to break the current stalemate in the smart home market, the benevolent sees benevolence, the wise sees wisdom, I will talk about the superficial view from the development history and strategic thinking of BroadLink.

Viewpoint 1: Market education costs are low

The cost of the guidance and education market is low, and consumers are more likely to try and accept. Therefore, we have chosen a very small smart item - Wi-Fi socket cut-in, which realizes the simple intelligence of the stock electrical appliance, and also makes the smart home from the system. Going to the single item.

Wi-Fi sockets have upgraded traditional timers: traditional timer settings are cumbersome and cannot be accurately set, while Wi-Fi sockets can be accurate to the second; traditional timers cannot perform multiple sets of tasks, and Wi-Fi sockets can be completed. Multiple sets of scheduled tasks; traditional timers must be executed once they are set up. Wi-Fi outlets can remotely add or cancel scheduled tasks at any time depending on the environment and human needs.

Insert the smart socket into a separate socket, and then plug in the electric water heater, humidifier or purifier, and then use the mobile phone to remotely control the electric appliance, help the user to cook the soup regularly, switch the water heater regularly, clean the air periodically, etc. .

Impress consumers with truly easy-to-use products, and minimize the cost of early adopters. Users will naturally like and accept after the initial experience. At the same time, they will extend their focus on new products or related products, and then gradually add other smart devices. No sense.

Viewpoint 2: Smart home appliances are smarter hardware that uses higher frequency and higher user acceptance.

In recent years, the explosive growth of intelligent hardware products, the smart hardware market has been heated up, but for users, smart electric curtains, lighting is just "nice to have" rather than "must to have", the real need is to make life Things used in medium and high frequencies have become smarter, and there is no doubt that home appliances are objects that people are exposed to every day. Therefore, smart home appliances have a more popular advantage than other smart hardware.

Take the intelligent electric cooker with "brain" as an example. Its electronic control logic can be changed and updated in real time. For example, the time required for stewing trotters and ribs soup is different, it will automatically follow the most suitable dishes. Cooking, making the most delicious food.

The same is true for smart ovens, where all flips, temperatures, and taps are automatically performed according to established procedures. Users can download the Internet menu at any time and the kitchen becomes easier. In addition, if the parents do not learn, the children can use the mobile phone to help control in different places.

Viewpoint 3: Modular intelligence can be expanded indefinitely

Traditional smart homes are mainly lighting, electric curtains, home security systems, background music, etc. After that, a large wave of smart home appliances has emerged. At the same time, major platform companies are also building their own ecology, but whether it is home appliances or platforms, they are not really Realize interoperability.

One thing we have done is to hope that the equipment and home appliances in the ecology can be interconnected, freely combined and expanded to meet the individual needs of different industries and users. Users can use any smart item, suit or even home appliance as a starting point for enjoying smart home, such as starting from a small outlet, Galanz microwave oven or Oaks air conditioner, and experiencing the surprise change brought by life to life. At the same time, it is also possible to combine individual items into individual customized solutions, for example, into real estate, hotels, conference rooms and other solutions.

Products of different brands and different categories can also be controlled by the same super APP, and all intelligent products can realize interconnection, condition linkage and data sharing.

Viewpoint 4: The introduction of artificial intelligence will eventually detonate the smart home market

The smart home is divided into three steps: the first step is to complete the networking control of the home appliances, and the products can be interconnected; the second step is to add sensors and form a linkage with the home appliances, and let the appliances, lights, curtains, etc. automatically perceive through the sensors. Realize home automation; the third step, the introduction of artificial intelligence, or will detonate the smart home market.

In the future, artificial intelligence will be widely used in the field of smart homes to bring more natural human-computer interaction. Just like greeting ordinary people, the machine can understand you and perform what you want to do. For example, parents will not operate mobile phones. Now let them move. The machine is ultimately for humanity. When it can read your heart, it is truly intelligent.

Such as fool-like speech semantic interaction, remote sound collection technology, can achieve long-distance speech recognition and control. Amazon Echo and Jingdong Intelligent Speakers are excellent voice control devices that can quickly recognize and respond to voice commands. It can be used as a true intelligent home interaction portal. Control all kinds of smart home appliances.

In addition, the deep mining of big data allows the machine to have a clever brain, home appliances will automatically think, and provide the most intimate and perfect service according to the user's living habits, without sending instructions, everything has been arranged properly, will bring consumers A comprehensive quality life.

The battle between the major platforms and standards of smart home

Regarding the standard battle for smart homes, there is no doubt that overseas will still dominate the market by iOS and Android operating systems. In China, due to national security, there must be independent standards.

In 2014, Apple released HomeKit, a smart home platform that includes general-purpose protocols for smart homes, secure pairing, and Siri control interfaces. Homekit builds a reasonable architecture on the mobile operating system that can be paired with certified smart home products, allowing users to directly control smart devices via applications on the iPhone, iPad and Apple Watch or Siri voice.

Apple has developed standards through the HomeKit platform, opening out the API (application programming interface), the bottom part of the system. HomeKit mainly opens two application interfaces, one is the Wi-Fi configuration interface. After the underlying protocol is opened, the Wi-Fi settings will automatically discover and identify new devices, select the network and connect, and the user does not need any operation or even input Wi- Fi passwords make it easy to connect to the Internet; the other is the Siri interface for voice control.

HomeKit is still in the water test phase: the first phase will first access the products, and the second phase will complete the interactive collaboration of the smart home devices of various manufacturers at the iOS level, enabling cross-brand and cross-category interoperability without the need for manufacturers. Direct docking. The platform has left a huge opportunity and development space for intelligent hardware developers and third-party developers.

At present, HomeKit must be implemented through Apple TV when performing remote control. For the case that the Chinese market cannot be used, HomeKit will adopt a workaround.

At this year's Google I/O Developers Conference, Google announced the IOT (Internet of Things) strategic Weave protocol. In the field of smart phones, Google has successfully built a mobile ecosystem that accounts for 80% of the market with Android. Now it also hopes to build its own kingdom in the Internet of Things. Google is trying to establish an open source standard that will be better integrated with the Android system, and Android phones will be able to easily discover devices and interconnect devices.

After the acquisition of Nest in 2014, Google launched the "Works with Nest" program, trying to build a Nest-centric smart home platform to promote standards. But whether Apple or Google, the current access to some star items, such as Dropcam camera, Pebble smart watch, August smart door lock, Jawbone smart bracelet and other smart items, the experience is still in its infancy. This is similar to the situation in China. Smart products are only the world of technology enthusiasts, and there is still a huge gap between the general public and the general public.

From the global situation, the development of China's Internet of Things is basically at the same starting line as that of western developed countries. It even has absolute leading advantages in the field of smart home appliances, including chip applications and cloud technologies. Stimulated by Chinese Internet companies such as Xiaomi, China's home appliance industry has become more urgency than its overseas counterparts. The home appliance networking and smart home solutions have actually surpassed the United States.

In China, there are roughly several types of companies that can enter the field of home furnishing and strategic layout: e-commerce industry, such as: Jingdong, Ali; Internet companies, such as Tencent, Baidu, 360, LeTV, etc.; home appliance giants, such as the United States, Gree , Haier, TCL, Galanz, etc.; mobile platforms, such as Huawei, Lenovo, Meizu, ZTE, Coolpad, etc., all hope to quickly establish a smart home platform and an open ecosystem of interconnection, seize the entrance of intelligent control, and do one-stop smart life. Service, in order to form a scale advantage in the intelligent era. Talking about smart homes, there must be a cross-border company, Xiaomi. Xiaomi is a mobile phone, Internet, and e-commerce provider. It needs to be discussed separately.

The first category: e-commerce

Jingdong established the intelligent group NSNG in 2014. NSNG means "No Smart, No Goods", which mainly focuses on intelligent hardware. The core businesses include Jingdong Intelligent Cloud, JD+ Plan and Jingdong Weilian Super APP. At the same time, Jingdong also launched a strategic layout of intelligent entrepreneurship incubation, technology platform support, industry chain integration, financial investment, and channel promotion. Consumers can use Jingdong Weilian APP to control all connected smart products, realize cross-brand cross-category interconnection, big data centralized management, and intelligent scene open services. As a sales platform for B to C starting from 3C home appliances, JD.com has a natural advantage in logistics system and after-sales service. Users are very reassured to purchase electricity in the Jingdong channel.

In April of this year, Alibaba integrated the business departments of Tmall Electrical Appliances Mall, Taobao Crowdfunding, and Alibaba Cloud, and announced the establishment of Alibaba Smart Life Division, which integrated powerful e-commerce sales resources, cloud data services and content platforms, and strived to open up. The whole industry chain. With mature user buying habits, payment habits, and large enough traffic imports, Ali will accelerate the incubation of smart hardware and smart homes.

The second category: the Internet

Tencent mainly used QQ IoT and WeChat Internet to make an attempt to access intelligent hardware. The two teams each charged. "QQ IoT" intelligent hardware open platform connects applications, intelligent hardware, offline services, and builds an intelligent hardware ecosystem starting from social networks. The smart hardware of WeChat Internet access includes wearable devices, smart home products, smart home appliances and smart health products. I have tried the corporate public number and the official account of "My Device", and I will give each smart in the future. The device has a micro-signal that appears under the address book of the address book. Users can control all products through WeChat, and the push and share functions will continue to play an advantage. WeChat has become a super app, and users have a deep integration with it almost all the time and usage habits, and it is likely to be a natural IOT portal in the future.

Baidu's "Baidu Inside" intelligent hardware cooperation program provides technology and data support and user support for cloud storage, intelligent identification, intelligent retrieval, LBS and other equipment for the ecological chain. Baidu has gradually shifted its investment from hardware to artificial intelligence. Over the years, it has focused on artificial intelligence and Baidu brain, and has accumulated profound technology and a large amount of data. The user's search database is very rich. When the devices are connected to each other, when Baidu re-energizes, its advantages in data mining and analysis will be fully reflected.

360 launched the official platform of intelligent hardware "360 Mall", and launched a smart home strategy. From 360 smart routers, 360 smart cameras to Great God phones, Zhou Hongyi has been in the smart hardware for a long time. Based on existing security, big data, cloud services, etc., Zhou Hongyi said that he would use the existing advantages and invest 10 billion to build an open smart home ecosystem. At the same time, when the home appliance network really reaches a certain number, there will inevitably be a security risk problem, and 360 will make some achievements in the security of the Internet of Things.

In July of this year, LeTV Eco Developers Conference was held by LeTV, which started with TV content. LeTV has created a vertical integration ecosystem of "platform + content + terminal + application", with a wealth of high-value users, intelligent terminal systems, big data services, cloud computing and other ecological advantages. With the opening of the platform, LeTV Eco has been extended to areas such as smart hardware and smart home. In order to open the boundary between devices, LeTV launched an intelligent hardware service platform, LeTV Intelligent Hardware Cloud, which can interact with devices from different vendors after the device is connected to the platform. At the same time, the cross-terminal super APP - Lejujia, will easily achieve unified control of various smart appliances.

The third category: home appliances

Midea launched the M-Smart strategy, focusing on wisdom, health and energy conservation, and formulated a four-phase implementation plan to achieve automatic control from category to category, single category, to intelligent butler control, to community, store, hospital. The interactive application of the ecosystem, the ultimate goal is to build a new smart home ecosystem. The rich white electric product group will become the four smart home housekeeping systems of "Air Wisdom Butler", "Nutrition Wisdom Manager", "Water Health Steward" and "Energy Security Wisdom Manager".

In 2014, Haier released the U+ Smart Life Open Platform, which integrated multiple service portals into one platform and implemented them in product design, development, manufacturing, logistics and other links to provide users with a full process experience. Haier U+ Smart Life Operating System is the world's first smart living operating system, covering the whole set of smart home solutions. The U+ solution includes "U+ Healthy Air Complete Solution" represented by air box, and "U+ Meal" centered on smart refrigerator. Comprehensive solution "U+ water ecosystem solution consisting of water heaters and dishwashers", "U+ clothing care solution" consisting of washing machine and dryer"; U+ home entertainment solution consisting of TV and tablet Wait.

In April this year, TCL and its holding subsidiaries TCL Multimedia Technology Holdings Co., Ltd. and TCL Communication Technology Holdings Co., Ltd. jointly invested RMB 90 million to establish a joint venture company in Hong Kong and established a wholly foreign-owned enterprise through the company's investment in China. As the operating entity of the smart home project, TCL will officially launch the smart home app "Intelligent Home" to capture the pain of user demand and create a smart home application that is closest to the market demand.

Galanz also released the G+ smart home platform to support the cloud access service of Galanz's full range of home appliances. Through cloud big data sharing, the entire industry chain partners can more accurately grasp the market, serve consumers and expand cooperation. As the entrance to smart life, the platform will be connected with WeChat and Weibo platforms to build a more open, convenient and secure smart home ecosystem for consumers.

In the past two years, many first-line home appliance brands and the Internet have begun to make plans for smart homes, and they have released their own strategic plans. This kind of industry chaos may last for three to five years. The platform and the unified agreement are not achieved overnight. The evolution process will be a strong alliance to form an industry alliance, and then rise to become an industry standard. In the future period of competition, the competition and cooperation will exist for a long time.

In the country, our own industry standards will inevitably emerge. As for whether the country will introduce a standard, what is the final content of the standard, when it will be launched, and everything is still unknown, we will wait and see.

A company can't do everything well

The most independent is the cross-border company represented by Xiaomi. As a mobile phone company, it is also an Internet, e-commerce, and intelligent hardware company. In the field of smart home, Xiaomi mainly expands in two ways. On the one hand, it seeks in-depth cooperation in capital and technology with such "traditional" home appliance manufacturers; on the other hand, through direct investment and incubation of entrepreneurs in the Xiaomi ecological chain. A wide range of products, such as millet smart scales, millet air purifiers, security kits, sockets, lights and recently introduced millet water purifiers. In the words of Lei Jun, 100 smart hardware companies will be invested in the next five years, and the Xiaomi model can be completely replicated.

Xiaomi is involved in many fields and has subverted the rules of operation of traditional industries with a cross-border model. Lei Jun has a savage old-fashioned vision, and his direction and trend are very precise. It is worth learning and respect. He led Xiaomi to create a new business model in the era of the times.

It is a pity that Lei Jun's vision is far enough, but the pattern is not big enough. As a successful angel investor, Lei Jun used the investor's thinking to perfection. Xiaomi has successively invested in a large number of startups in the Internet segment. With the advantages of its own brand, traffic and fan resources, the existing traffic will be realized, and small companies will quickly transform into high valuation companies, such as mobile power and Xiaomi bracelets. Operated with such a model. Small-scale companies that invest in potential stocks at very low cost, accounting for a large number of shares, and rapidly expanding capital through the Xiaomi platform.

However, every time a company invests in a product, it hurts the "friends" of the industry, such as air purifiers, offending the entire home appliance industry, and offending the traditional companies such as bulls and geese. Lei Jun has publicly expressed his understanding of the ultimate, thinking that the ultimate is to achieve the limits of his ability, to drive himself crazy, to force others to die. In the fields of smart phones, smart hardware, etc., Xiaomi takes the whole industry as a competitor and tries to beat the opponent with low prices.

Different from smart phones, smart homes and smart items are not just products, but also involve a wide range of eco-chains. In this field, the use of Xiaomi mobile phones is not applicable. A company can't do everything well, and opening up is the way out. It is a pity that Lei's strategy of creating the "Millet Empire" is miscalculated and the living space is getting narrower and narrower.

All of Apple's layout is designed to create an optimal user experience that makes users more viscous. It has an open and closed ecosystem, and the user experience is closed-loop, while the ecosystem is a completely open and shared model, which accommodates all kinds of manufacturers and forms a win-win situation.

If Xiaomi is not constrained by the immediate interests, his mentality is more open and inclusive. Like Apple, he will focus on mobile phones, platforms, fan operations, user UI, etc., with strong base fans and rich sales channels, it will certainly attract the most in the industry. Excellent product cooperation. And through open cooperation with various manufacturers' brands, opening Xiaomi Mall to achieve a win-win situation, there is an opportunity to become a true leading enterprise in the field of intelligent hardware and smart home, and become the BAT of the Internet of Things era. Unfortunately, Xiaomi has lost the opportunity with such a good opportunity. .

Powered Subwoofer,Aluminum Cone Woofer,Indoor Active Subwoofer,Home Theater Subwoofer

The ASI Audio Technology Co., Ltd , https://www.asi-sound.com